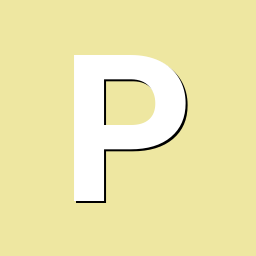 Posts

6

Joined

Last visited
Recent Profile Visitors
The recent visitors block is disabled and is not being shown to other users.
I have X96 MAX. I download, burn and start Armbian_20.08_Arm-64_buster_current_5.7.15.img.xz from micro sd card. Internal storage is not found in kernel messages but when I try with Armbian_20.02.0-rc1.037_Aml-s9xxx_buster_current_5.5.0-rc6_desktop_20200205.img.xz I see all storage's (internal and external) and installation is ok. I don't know way when I'm starting from Armbian_20.02.0-rc1.037_Aml-s9xxx_buster_current_5.5.0-rc6_desktop_20200205.img.xz showed memory is 3.2GB but when I start from Armbian_20.08_Arm-64_buster_current_5.7.15.img.xz showed memory is 3.6GB?

All working now. My steps: 1. Download from this link: https://yadi.sk/d/pHxaRAs-tZiei/20.02/20200205 Armbian_20.02.0-rc1.038_Aml-s9xxx_bullseye_current_5.5.0-rc6_desktop_20200205.img.xz 2. Image size after extraction is 5000MB - do not extract it. If you using PC for burning image on USB drive or micro sd card, please use this program USBimager from here: https://gitlab.com/bztsrc/usbimager 3. Boot on X96 MAX. Insert prepared with image USB drive or memory card. From Android select UPDATE... from applications. Select file From your /Boot/...zip on the bottom. Then press Update. 4. X96 Max rebooted and you are booting Linux. Follow steps for login: user root, password 1234. Change root password. Create new user. 5. Graphical interface - no sound, only two cores. Be happy - keep reading! 6. Touch with mouse Application in top left corner and select Terminal Emulator. Go to /root with this command: "sudo su -" (without quotes). Enter your user password. In this directory you have two files. One of them install this armbian on internal memory and delete your android. Other file is named g12_sound.sh and after execution you have working sound card (I use it from HDMI port). 7. If you install armbian to internal ssd on your X96 MAX follow instructions and reboot after completed execution of copy process. In terminal use command halt and detach installation device for boot from internal ssd drive. 8. Unplug and plug power cable. Remote is not working. Linux is booting. Login as root and edit file /boot/uEnv.txt. Replace row FDT=/dtb/amlogic/meson-g12b-odroid-n2.dtb with FDT=/dtb/amlogic/meson-g12a-x96-max.dtb 9. Save file and reboot. You have four working cores. Bluetooth is working. Firefox is not work now. Open Terminal. "sudo su -", enter your password, insert lan cable. Set network settings. After that use command apt update && apt upgrade && apt remove gcc-9 && apt install gcc-10 10. Firefox is working 11. Enjoy

First BIG THANK YOU to all of you for support. Now I have started armbian on my X96 MAX. Lan is working, maybe video work with VESA driver, audio is not working. Now I have successful updated Debian GNU/Linux bullseye. Firefox-esr not started before apt remove gcc-9 && apt install gcc-10. I see only two active cpu cores.

Now I am waiting and I am tempted by the cute HYSTOU mini pc's in Gearbest. Some mini computer, not cheapest - up to $300 with 8GB RAM and 256GB SSD... and may be with I5 or I3 CPU... with big promo discount!

Hello! I am a novice on this forum. My device is the new (so far) X96 MAX. Now I am preparing to install on it the latest Armbian-ubuntu. My X96 MAX is with S905X2 chip, 4GB of RAM, 64GB of storage, gigabyte ethernet, dual-band wifi adapter. Please help me with some tips for this operation!

For better support of PHP please install Armbian_5 65_Odroidxu4_Ubuntu_bionic - new PHP packages are in Ubuntu!