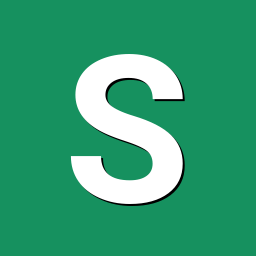 Posts

9

Joined

Last visited
Recent Profile Visitors
The recent visitors block is disabled and is not being shown to other users.
this looks promising and inspiring.....appreciate the good work man

how is it to add addons such as appdeamon, samba, mosquito mqtt on home assistant?

i am thinking of migrating my hassio installation in raspberry pi 3Bplus to orange Pi pc 2. are you using hassio or just home assistant? do you have any articles on how to install hasio in armbian orange pi PC 2?

i really appreciate the good work. I found some RTL8811AU adapters, hopping to buy them soon. I am now thinking of migrating my home assistant hassio installation from raspberry pi to orange pc 2.

friend i have checked with stores which supply the above said Realtek 8811AU but it seems there are limitations from their end to ship the product me. Also some are not sure about the chipsets..so i am waiting for them to get back....on the mean time Is there any other chip-set options other than in the list of devices you have tested which could work with some additional work or some thing that would work on the basis of my luck.

I dont have any issues with the list. I hope you can understand that I have limitations in getting the exact dongles you advice due to various reasons. In that case its always improvisations that would work. In that direction just wanted to clear the doubts

i have seen that list but i have seen that people have tried other wifi adapters too which have been reported working well. moreover i am looking for something cheaper. any idea about chipsets supported by orangi pi pc

did this work for you? i am going to buy this wifi dongle...please advice

Hi, I am new to Orange Pi ecosystem. I have a Orange Pi PC 2 running armbian and some times raspbian. I want to use a wifi adapter to this. Since there has been many discussions on which adapter to chose and how to chose I am really confused. Please help me select a wifi adapter which could be installed easily considering that I am a rookie.