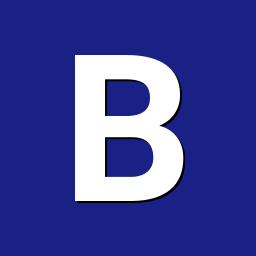 Content Count

10

Joined

Last visited
Forums
Member Map
Store
Crowdfunding
Everything posted by bigbrovar
Can you send me a message or how do we make this happen?

I think I might have to take you up on this offer. I don't stay in Germany but I am sure I can be shipped to.

I happen to have a USB 3 device. An odroid emmc writer. When I plugged it to my laptop and ran a lsusb -D here is what I got lsusb -D /dev/bus/usb/002/004 Device: ID 05e3:0749 Genesys Logic, Inc. Device Descriptor: bLength 18 bDescriptorType 1 bcdUSB 3.20 bDeviceClass 0 (Defined at Interface level) bDeviceSubClass 0 bDeviceProtocol 0 bMaxPacketSize0 9 idVendor 0x05e3 Genesys Logic, Inc. idProduct 0x0749 bcdDevice 15.38 iManufacturer

I am using it with a 2.5 WD slim 5v 0.55A drive. 1tb capacity. I am really confused. I could make a video. It works on my laptop and it is not even detected on via lsusb and the device led stays off. My mouse is detected right away though. Could this be a power supply issue I have been reading about issue some people had with the power supply that came with the Helios4.

I used it with this https://www.amazon.com/gp/product/B01LY97QE8/ref=ppx_yo_dt_b_asin_title_o01_s00?ie=UTF8&psc=1 The drive is a 1tb mechanical drive. No other device is connected. what is the max power budget and is it possible to increase it?

Please I noticed the USB 3 interface on my helios4 does not detect an external drive. When I plug in a 2.5 inch drive through an orico sata to USB 3 device. Nothing happens, even lsusb shows nothing. Same drive is detected on my (Ubuntu 18.04) laptop. Interestingly, the Helios4 detect a USB mouse, I could see it via lsusb and the mouse led lights up when connected.

Thanks. Just wanted to be sure.

Hi guys, what do I need to do to setup the Helios4 as a iscsi target and allow other computers connect to it. I am running latest armbian (buster) Also would I be able to connect the Helios4 target to a 64b OS or it is doesn't matter.

Hi everyone. Been running my helios4 since last year. Runs like clock work. I currently have 2 WD Red 4 terabyte drives and I am looking to add an additional 2 1tb ssd drives (using a 2.5 to 3.5 adapter) the SSD are meant to be a storage for VMs I would be running on my laptops but shared via NFS. This got me wondering if having SSD shared over NFS through a Gigabit ethernet would bring any added advantage. If the ethernet card would limit my maximising the potential of the ssd drives (in write shd read speeds) Can can I get a second ethernet (over usb 3) and have a bond interface with the on

Hey, I am considering getting this board as a openwrt router. How where you able to get them to commit to testing it before purchasing. Also have you had any issues since?