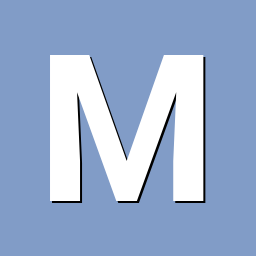 Posts

4

Joined

Last visited
Recent Profile Visitors
The recent visitors block is disabled and is not being shown to other users.
Just curious, it has exists as patches for years, is there anything prevent it from being merged into mainline? This chip is quite widely used in TV boxes.

BestTV R3300-L CPU: S905L RAM: Samsung K4B4G1646E-BCMA 512MB * 2 = 1GB ROM: Samsung KLM8G1WEPD-B031 8GB eMMC * 1 = 8GB WLAN: RTL8189FTV USB2.0 * 1, MicroUSB * 1, AV * 1, HDMI * 1, Micro Sdcard Reader * 1, 10/100M eth * 1, IR * 1 Sumavision Q7 CPU: S905L RAM: MIRA P3P4GF4DMF DDR3 512MB * 2 = 1GB ROM: Micron 29F64G08CBABB * 1 = 8GB WIFI: RTL8189FTV AP: SGM8905 USB2.0 * 2, AV * 1, HDMI * 1, Micro Sdcard Reader * 1, 10/100M eth * 1, IR * 1 Both booting with Armbian_19.11.3_Aml-g12_bionic_legacy_5.3.0 + meson-gxl-s905x-nexbox-a95x.dtb

I see. Actually the issue is the driver for wireless chip RTL8189FTV is missing. The driver existed in the early versions but was removed. Will it be added back? Or how to do this so that I can build it locally? Thanks!

I downloaded the image Armbian_5.97_Aml-g12_Ubuntu_bionic_default_5.3.0_20190923.img.xz and flashed it to a 16g TF card to run on my R3300-L box (S905L, 1g/8g, RTL8189). The system can boot up but wlan is missing. Before this version I have tried Armbian_5.44_S9xxx_Ubuntu_bionic_3.14.29_server_20180729.img.xz, which works perfectly with wlan. I am wondering if there are any operations or commands need to be done to enable the wlan? So far I have tried modprobe dhd, modprobe wifi_dummy, modprobe wlan, but none works. ps I am using the dtb "meson-gxl-s905x-p212.dtb"