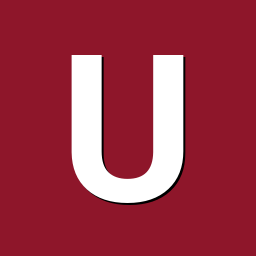 Posts

4

Joined

Last visited
Recent Profile Visitors
The recent visitors block is disabled and is not being shown to other users.
Hi @aprayoga you are right but maybe i can with https://www.delock.com/produkte/1089_M-2/65921/merkmale.html

Hi gprovost new ETA and the cables reinforce the ready-to-use experience right out of the box, great news !! The M.2 will have a usb2 line in addition to that of the sata1 / JMB585 multiplexer line, but can we use M.2 and SATA1 independently? I was thinking of a module Wwan or NPU or Lora configuration on the Usb line of the M.2 ngff and a hard drive on sata1 of the JMB585. if that were the case, it would be huge !!

Hi, indeed I confused the RK3399 / k and RK3399pro, I didn't think too much. I am not formalizing myself on the possible improvements, but it is always desirable to consider all the solutions when this one exists, for my part I really have nothing to say about the hardware choice of the Helios64. Certainly shouldn't i trust the Vray but the card seems to me very well balanced, and the components brilliantly distributed on the PCB, it inspires confidence. I went through the helios4 wiki, it's wonderful, you give so much, it's not only a solution, it's also an education. I'm starting to imagine my bundle helios64, cluster with 4 helios64 in a 10" rack cabinet. Is it serious doctor ? I will be very attentive to your next achievements. off topic I first do my CNC wood / metal 1300x1550 / 1900 for the workshop Q3 2020, 3D polymer not before Q1 2021 so I'm in no rush.

HI, your project is promising and corresponds to my need, I am very happy to be part of this adventure. Going through the comments I still wonder if, 1_we will have from the Kobol.io Shop Upgrade kits containing LPDDR4 2x4G non ECC modules | 2x1G / 2x2G / 2x4G ECC | EMMC5 32G / 128G to reballing myself? If not, would you share a list of recommended modules? 2_A Tegra Maxwell K1 / X1 like SoC would have been better? (ツ) _ / ¯ a joke i am delighted to see the RK3399 spearheading the Helios64. 3_Do you plan a NAS / MASS 5 bay 2.5 "version for nomadic uses? (Vehicle, Boat. Travel, Journalism, Photographer ...whatever) This will be for me a formidable complement with Helios64 for an end-to-end storage solution. Thank you to your team for the freshness in ARM open source solutions. We look forward to reading from you and fully integrating Helios64 into its functions.