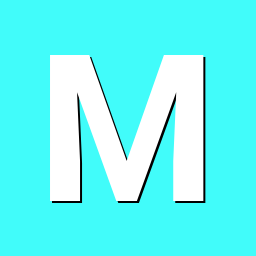 Posts

11

Joined

Last visited
Recent Profile Visitors
The recent visitors block is disabled and is not being shown to other users.
Ouch! That means I need 3 USB ports! However, the box has only 2: one used for bluetooth keyboard-mouse and the other one for wifi dongle. Of course, your solution is possible with an ethernet cable instead of wifi but it becomes less pretty, less practical since the box must remain very close to the router. You mean SD card support is the problem? By the new firmware version? I will test with USB anyway Just to see what's going on. Thanks.

Hi I have updated to the new rom stock (u215.H96Max_X3_1000M_9.0.2020.08.12.18.05.img) on the H96 Max X3 4/128 Gb device. But, I can't switch to Armbian (bionic-desktop or focal-desktop) burned on SD card, .... neither with Amlogic TV box Tool (error message = version expired), nor with pre-installed Update app and the file 'aml_autoscript.zip', nor with the toothpick (the 2 latter go directly to Recovery Mode + error message). Can you please enlighten me?

Bonjour. Have you encountered this problem? $ gunzip recovery.PARTITION-second.gz $ gzip: recovery.PARTITION-second.gz: not in gzip format I searched on Google but did not find an adequate solution. Thanks for your help

Hello. I have the same box and I think it's a good idea to reserve a separate thread for it. I use armbian on an SD card with meson-sm1-H96max-X3.dtb and it works flawlessly except native WiFi and Bluetooth for which I have not yet found solutions. I did not want to install armbian on emmc, expressly to take full advantage of the 2 systems - android and linux. My 1st question: apart from maybe the speed of execution, are there other advantages to using emmc instead of the SD card? My 2d question : Is that why i get different info from yours with dmesg? [ 8.737821] Bluetooth: hci0: BCM: chip id 62 [ 8.738334] Bluetooth: hci0: BCM: features 0x0f [ 8.740495] Bluetooth: hci0: BCM4330B1 [ 8.740510] Bluetooth: hci0: BCM4330B1 (002.001.003) build 0000 [ 8.765626] brcmfmac: brcmf_fw_alloc_request: using brcm/brcmfmac4330-sdio for chip BCM4330/4 [ 8.765696] brcmfmac: brcmf_c_process_clm_blob: no clm_blob available (err=-2), device may have limited channels available [ 8.769017] brcmfmac: brcmf_c_preinit_dcmds: Firmware: BCM4330/4 wl0: Oct 25 2011 19:34:12 version 5.90.125.104

Hello. I have a H96 Max X3 4GB 128GB like you. I installed the armbian - version you specified with FDT = / dtb / amlogic / meson-sm1-H96max-X3.dtb - and the rest of usual procedure, ... but neither embedded wifi nor bluetooth work. Can you please tell me what else do you do to make them work. Thank you. PS : I noticed that "unit xrdp.service could not be found", so we cannot activate it directly from armbian-config In "focal" version. It must be installed on command line.

Hello. I try to apply this method to H96 Max X3 (amlogicS905X3) but I stumble on 2 points: * utsrelease.h = #define UTS_RELEASE "5.6.0-rc4+" * make -j2 >> File path error message Please see the attached screenshots

Hello. A box H96 Max X3 has returned to normal thanks to nice people. And I come back to the starting point of my concerns: wifi and bluetooth do not work under armbian while under Android 9, everything works very well. Under "armbian_20.02.0-rc1.037_Aml-s9xxx_bionic_current_5.5.0-rc6_desktop_20200205" installed on an SD card. I have 3 different situations: 1 * Basically, Wi-Fi and bluetooth do not work. 2 * If I connect a working Wi-FI USB key + ethernet cable, restart the Android TV Box, the Wi-fi does not work. 3 * Additional step of 2* : if I access by RDP (Remote Desktop Connection), the Wi-Fi works Automatically but not bluetooth. I personally deduce that the automatic scan of Wi-Fi networks does not work. But this is the deduction drawn by a patient and not by a doctor. For bluetooth, I get the message 'No adapters found' and No DHCP Servers installed '(see attached screenshots) I tried several * .dtb without success. Here is the information I have on Android, Wi-Fi Info : Manufacturer : Broadcom Type : BCM4330 (AP6330)-802.11abgn + BT4.0+HS and FM Transceiver And for medical specialists, attached 3 files : dmesg, lshw et wifichek.log. Please, Help me solve my problem because I would like to use my Android + Armbian TV Box on the move Thank you dmesg.txt lshw.txt wificheck.log

NicoD and Jeanrhum, Thank you for your replies. h96tvbox.com already contacted but no response so far. Their last update of the firmware list dates back to July. Weird! Sorry, I'm going to be more direct. Has a member of this forum owner of a H96 Max X3 tv box, already made a backup of the stock ROM? Please Can you make the link available to me so that I can download the stock ROM backup ? Thanks for your help

Hello. I'm new to this forum, new to armbian but I just know a little Ubuntu. For a few days, I bought a H96 Max X3 to go further in Linux. The main problem I encounter with this box is that it does not detect Wi-Fi connections under armbian. It's been more than 5 days that I try all the possibilities to make wifi work but without result. And now it's even worse. Here I just made a mistake: I ran './install-aml.sh' without having taken the necessary precautions, nor installed TWRP. And therefore the result which I did not expect: I lost Android. From now, My H96 Max X3 starts on the image 'Armbian_20.02.0-rc1.037_Aml-s9xxx_bionic_current_5.5.0-rc6_desktop_20200205.img' even if i don't put the memory card in the box. However, I wanted to keep both systems in the box. Please Can you tell me how to recover Android Without going through TWRP and where to look for android image to install in this TV Box you know well. Thank you for in advance for your precious help.