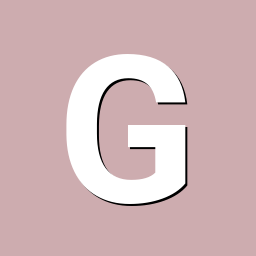 Posts

12

Joined

Last visited
Recent Profile Visitors
The recent visitors block is disabled and is not being shown to other users.
Now I cannot even poweroff: the system stops at "Detaching DM services".

I've been using Armbian on my x96 air for about a month, without any issue. But yesterday I upgraded the system, there was a kernel update if I'm not mistaken. And since then my 5G wifi doesn't work. Also this morning my system freezed, completely, which never had happened before. What can I do? Maybe can I restore the previous kernel somehow?

Thank you, Balbes! Now everything is fine. I'm quite surprised how fast the system is from the emmc. I'm very impressed with armbian.

I created the backup file and executed install-aml.sh. There was one error message: Now, if I start armbian from emmc, I have the color problem. I've read about this color problem in the forum, but honestly I do not understand how to fix it.

I have a 16GB Sd card only, with 11GB free space. ddbr warns me that the operation might be destructive. Do you think that 11GB is enough for the backup? ( I installed nothing on android.) If not, can I send the backup to a usb drive instead of the sd card?

I didn't do anything, wifi worked automatically, both 2G and 5G.

1) I burnt Armbian_20.05.0_Arm-64_bionic_current_5.6.0-rc6_desktop_20200326.img on SD card. 2) In uEnv.txt I referred to meson-sm1-sei610-ethfix.dtb 3) Renamed u-boot.sd to u-boot.ext 4) I reset the box I don't know if hdmi sound works as I use usb sound. Wifi works fine.

Ok, I got it, thanks once more.

Full backup of the SD card?

Thank you, it worked. I would appreciate a more detailed description about installing on emmc, if possible.

I haven't found that script. But I ran into an error after apt upgrade: The following packages will be upgraded: linux-image-current-arm-64 1 upgraded, 0 newly installed, 0 to remove and 0 not upgraded. Need to get 28.5 MB of archives. After this operation, 4,512 kB disk space will be freed. Do you want to continue? [Y/n] y Get:1 https://apt.armbian.com bionic/main arm64 linux-image-current-arm-64 arm64 20.05.0 [28.5 MB] Fetched 28.5 MB in 8s (3,743 kB/s) (Reading database ... 79635 files and directories currently installed.) Preparing to unpack .../linux-image-current-arm-64_20.05.0_arm64.deb ... update-initramfs: Deleting /boot/initrd.img-5.6.0-rc6-arm-64 Unpacking linux-image-current-arm-64 (20.05.0) over (20.05.0) ... dpkg: error processing archive /var/cache/apt/archives/linux-image-current-arm-64_20.05.0_arm64.deb (--unpack): unable to make backup link of './boot/dtb/allwinner/sun50i-a64-amarula-relic.dtb' before installing new version: Operation not permitted dpkg-deb: error: paste subprocess was killed by signal (Broken pipe) Errors were encountered while processing: /var/cache/apt/archives/linux-image-current-arm-64_20.05.0_arm64.deb E: Sub-process /usr/bin/dpkg returned an error code (1) I'm fairly new to linux and I don't know what it means and how to fix it. What am I supposed to do?

I've just installed bionic 20200306 on my x96 air p2 4/64, and it works fine for me, wonderful. Now I'd like to install the system on the eMMC. I started to follow the Armbian documentation, but the 'nand-sata-install' command is not recognized. Could you please help me what to do?