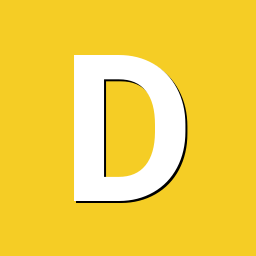 Content Count

15

Joined

Last visited
Forums
Member Map
Store
Crowdfunding
Everything posted by dancgn
Sorry Guys, it's sold. Thank you.

Hi Guys, i'm selling my helios64. No harddisks and 2 Adapter for 2,5 zoll included. Possible shipping in Europe with insurance. Please send me DMs Pics comes later... Greetings Daniel

I try it, thanks. Gesendet von meinem Pixel 5 mit Tapatalk

Sometime it chrashes...but don't know why. I guess i'm overload something. At the moment i got the time to do more on docker. Some apps didn't work at docker, so i had to install it on the system itself. But you're right, never change a running system.

Hello Guys, i'm positiv with Corona and in quaratine in my sleeping room while the rest of the family stays in the other rooms. So i can't backup my system with the MicroSD-Card... Can i install the latest updates? 20.11.4? And the other stuff showing? armbian-config/buster,buster 20.11.4 all [aktualisierbar von: 20.11.3] linux-buster-root-current-helios64/buster 20.11.4 arm64 [aktualisierbar von: 20.11.3] linux-dtb-current-rockchip64/buster 20.11.4 arm64 [aktualisierbar von: 20.11.3] linux-image-current-rockchip64/buster 20.11.4 arm64 [aktualisierbar von: 20

I'm a noob... And paid for cyberghostvpn Account. Now i want to run cgvpn on docker. Now i'm running a virtuell Ubuntu on my WindowsPC. But there's a server with can do it. But how? I tryed to config some openvpn images, but nothing works. How can i add my ca.crt, client.crt, client.key and openvpn.ovpn and run it?!? Thanks in advance and please: Not to complicated. Greetins Daniel

But, aren't that for nextcloud? I'm searching for a document Programm with full text search and ocr. I'm scanning the letters i'm recieving. Also i'm fighting with an own bitwarden-Server for passwords.

Hm, so I have to google a little bit. Thx @flower standard_init_linux.go:211: exec user process caused "exec format error" This is what i get...

I understand, but there is no official docker image for arm64. So i tried it with armbian-config.

Someone got Mayan EDMS installed? I tried to install it throu armbian-config, but it doesn't work. It seems, that he try to install the wrong arch-Version Should i update the armbian-config throu omv? Bad thing. for now the system works a complete week! But with the oldest image. I'm afraid to update...

So, there was the new 20.08.16 today... Someone test it? Same anouying bug that kill the server? I'm back to 20.08.10, that was the one that works for me...

So wait for a new image, or back to 20.08.10... Okay...jemand der Deutsch spricht inconsistant hat ja wohl das gleiche Problem. Also warten auf Update oder zurück zur alten Version...

Today, home from doing stuff with my kids, the server won't work. No connection with ssh or serial. After restart the server runs about 3-4 Minutes and then this messages was shown: https://www.directupload.net/file/d/5977/5duv2mqg_png.htm https://www.directupload.net/file/d/5977/jhn6v7wz_png.htm I completley reinstalled the server, but the problem stayed. Rebooting everytime without doing something. And the startup (Starting kernel ...) needs a lot of time. Help... Greets Daniel -> My german is much better...