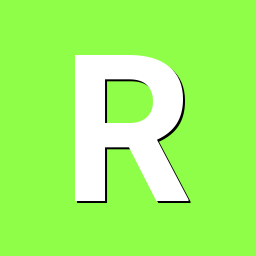 Posts

6

Joined

Last visited
Recent Profile Visitors
The recent visitors block is disabled and is not being shown to other users.
roswitina's Achievements
Rookie (2/14)
Recent Badges
0
Reputation
Thanks for the Docker file. I have Nextcloud running. The NginxProxyMangager in the current version 2.7.1 apparently has a BUG at the moment; login is not possible. However, Nextcloud itself is very very sluggishly responsive, so I'm considering moving my virtual machines to a NUC and using the Helios64 exclusively with OMV only, which is what I bought it for. Ps.: I have now disabled Collabora (it was automatically installed during initial setup) and now Nextcloud is much more responsive.

Will probably have to do that if I want nextcloud in addition. Nevertheless, I wonder why both are offered for installation in armbian-config, but no indication that OMV nginx and Nextcloud apache2 is required in the offered installation in Helios64.

I have installed OMV via armbian-config (software). After that I tried to install Nextcloud the same way. In the process I noticed that Apache2 does not start due to a port mismatch (port 80). I was able to determine that obviously the web server nginx is already installed and used for OMV. Can someone please explain to me if this is intentional or if I made a mistake during the installation? Is it possible not to install OMV and Nextcloud in parallel? How can I solve this?

I have just put my Helios64 into operation. I have 5 HDD with 10TB each. Three HDD I mounted with ZFS (0.86) to a raidz1. the other two disks I mounted individually, formatting one disk with XFS and the last disk already had NTFS as filesystem. On this disk (NTFS) I have some very large *.vhdx files which I only use for copy tests. I use the console with the Mitnight Commander for this. The copying from the NTFS disk to the XFS disk reached a speed of about 130 MB/s. Copying from the XFS disk to the ZFS raid reached a speed of about 100 - 110 MB/s. I cannot do anything with these values alone. Can someone please tell me if these speeds fit like this? Rosi

is it intended to integrate openzfs-2.0.0 and if so, is the timing already known?