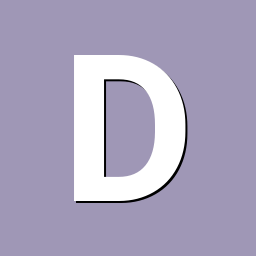 Posts

3

Joined

Last visited
Recent Profile Visitors
The recent visitors block is disabled and is not being shown to other users.
Yes @Igor I do know what you mean, and my thought was to actually purchase some swag because there are quite a few nice pieces of merch. Like I mentioned.. I am still new into all of this, new to this world and I admire the effort and endless amount of hours you guys/girls have put into this project...

Thank you @tmountain for taking the time to reply, much appreciated. I will take a look at the link posted and try to understand a bit more. Perhaps @Igorcould shed more light on my other questions whenever possible. DG

Hi! First of all I want to thank the people behind this project, you are doing an excellent job. Second, I am new, like very new to this world of SBCs and Linux, decided to experiment new things while being furloughed from my job, as airline pilot in North America. I bought a Rockpi 4C and at first I installed the image from Radxa and joined their forum, and bumped into an post from Igor in which he suggested to try Armbian because things were more easier, and boy was he right about that?! Yes I flashed Armbian Focal (CLI) to my emmc and armbian-config really does the job.. it makes your like way to easier. The image I flashed was the 20.11.6 Focal with current Kernel 5.9.14 until today, where while doing and apt upgrade I was prompted about upgrading the u-boot-tools package and got further prompted to either install the maintainer's version or to keep the current. I will come back to that in a bit... So all looks good on this side (as far as I know)... here is my Armbianmonitor output. Now my question is, whenever a an upgraded kernel or image comes out, for example I see 20.0.10 with same current kernel is out, 1) do I need to reflash the emmc in order to be able to take advantage of the changes, or the update/upgrade commands will take care of it? 2) My system is still booting from the emmc, correct? OR 3) Would I need to take the emmc out to reflash the new image? 4) Can't I just flash it while the system is running and then reboot? Ok so coming back to the u-boot-tools topic... Today I went down the update the maintainer's package version path thinking that the maintainer was ARMBIAN, but it turned out to the apparently Canonical because now my system shows Ubuntu 20.04.02 LTS instead of 20.11.6 like before, so... 1) Did I do something wrong? 2) If so, can it be reverted or fixed? Take a look at a new output from Armbianmonitor and let me know please. Any suggestions to tweak my system will be welcomed... I mainly have this system setup as a NAS with NextCloud and will be doing some work with Odoo, don't have time for video games really... Again thank you guys for the time and effort you put into this project. Ah one last thing.. which tabs on the form do you suggest me to follow or select or tick to keep an eye on? GRACIAS!