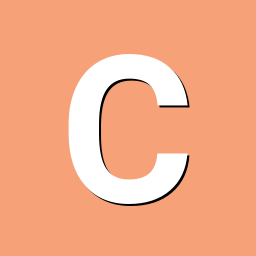 Posts

3

Joined

Last visited
Thank you tkaiser and FordPerfect for such detailed answers. I bought the heatsink with the cooler because I am planning to use OpiPC as a home central point which will run gogs.io, lamp, torrent daemon with web ui, vpn, lan file sharing between linux/android machines so I thought it will be good to have the processor cooled enough. I would also like to make several of this services available to the internet. To be honestly I did not consult this forum before on this matter. Anyway my initial thoughts were to cool the processor so that it just wouldnt literally burn while I am not at home so that I will avoid any kind of fire in the house. Maybe it is silly.

Hello Armbians, I am a newbie here so maybe this topic has been already discussed, if so just point me to it. Thank you. I have several TP Link routers (MR-3020, MR3420) that I would like to play with, especially usin serial connection. Since I am also a newbie in this area too I would like to know if it is possible to use Orange Pi Pc board or any other Orange board to connect to those routers separately without buying those little usb to uart ttl adapters. And if it is possible, which pins from Orange board to use, those 3 TTL pins or the others from the GPIO row. Thank you

Greetings, Firstly I would like to say that I really appreciate the work that has been done by this wonderful community of developers and users of Armbian. Secondly I am sorry if the problems that I describe here have been already discussed. I have not found anything alike. So I am a proud owner of the OPi PC board. Everything seems to be OK, except some fan issues. What have I done until now: 1. Installed Armbian Jessie Server with RPi Monitor 2. Added a. heatsink on the SoC and RAM chips b. Pi Fan with the case The problems: 1. The fan does not work if connected to the second and fourth pins BUT it works using pins 4 and 6. a. It is extremely loud (see the video), very, very loud Is it possible to decrease the rotations? Because on idle the SoC temperature is between 24C and 26C while the ambiant temp is 20-23C (see the screenshot bellow) which is very good, but I would not mind decreasing the fan's RPM resulting with 36-40C on idle. b. After the board is powered off (sudo su poweroff) the fan continues to work. How to get it powered off as well? If there is some more information that I can provide please let me know. Thank you!