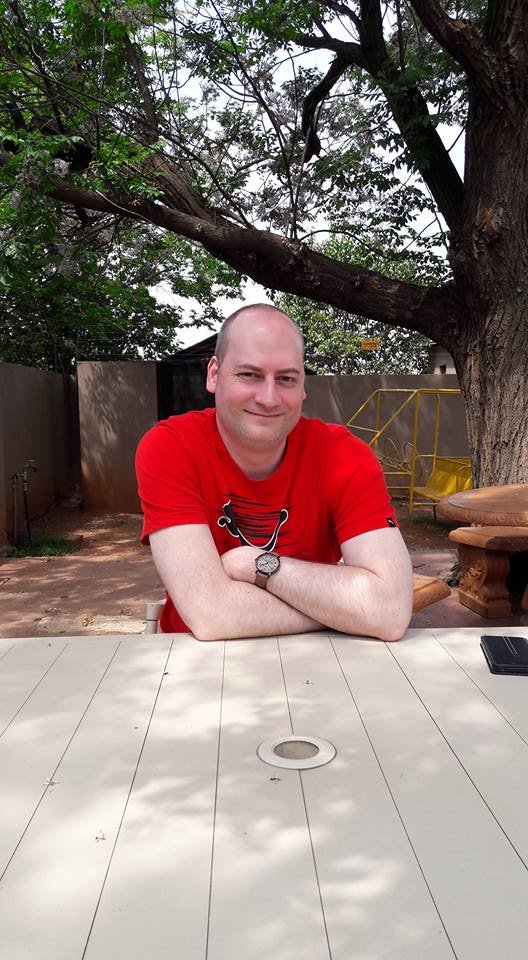 Content Count

60

Joined

Last visited
Everything posted by markbirss
I will check this out also as I had to make changes for the Zero Dock to get Ethernet working. (the leds on the NIC don't light up as the GPIO pins are shared with the 2nd MMC slot !!!) I also wanted to get U-Boot working on 1024x600

@guidol here is for reference the minimal buildroot guide for the Lichee Pi Zero for comparison https://github.com/Squonk42/buildroot-licheepi-zero-old/wiki/Build-system-–-Installation https://github.com/Squonk42/buildroot-licheepi-zero https://github.com/Squonk42/buildroot-licheepi-zero-old/wiki/Fresh-image-–-Booting https://hackaday.io/project/134065-funkey-zero/log/144796-linux-distribution

Your current saved U-Boot parameters need to be changed ? Here are some people also booting Armbian https://forum.openwrt.org/t/installing-openwrt-18-06-on-espressobin/18264/4 AND Refer to more help with "Setting U-Boot parameters" http://wiki.espressobin.net/tiki-index.php?page=Boot+from+removable+storage+-+OpenWrt

Oh my ATOMIC Pi arrived, bit tricky to get power to it since it requires 5V (minimum 2.5A recommended) and supplied via the GPIO header pin. They charged extra for a break-out board. Also since Im not using the break-out board i dont have a power led... It came with a Lubuntu. Im busy installing Pop OS instead.

I just recently backed the ATOMIC PI (Kickstarter) @ $34, but they will retail for $79 after backers got them Just waiting for it to be shipped to me, as it was only available for backers in the US Genuine Intel Atom x5-Z8350, 2GB DDR3L-1600, 16GB eMMC, slot for SD expansion,USB 3.0 and USB 2.0 ports, Fast dual band WiFI b/g/n 2.4 & 5GHz WiFi RT5572 IPX connectors on board,Bluetooth 4.0 CR8510 and Gigabit hardwired RJ45 Ethernet RTL8111G It comes with a Kubuntu Linux Image.

I checked with the author to see if we could really increase the 80x25 terminal size. He said at the time he set the 80x25 limit it was due to the limited available ram of the ESP8266 devices My attempts to try 80x30 was not yet successful

a ESP-01 (1mb version) is enough for espterm the ESP-01 (512kb version) can work but the source has to be modified

Yes, Im going to try add a 32mb spi flash myself https://www.aliexpress.com/item/5pcs-MX25L25645-SOP8-MX25L25645GM2I-10G-W25Q256/32954479081.html?spm=a2g0s.9042311.0.0.27424c4dxgXvFR I want just a basic ssh capable terminal nothing more

Im using a ESP8266 ESP-01 as wifi serial terminal

Looks like you only using serial console for output? No screen I used the zero-4.13.y kernel to get the Ethernet on the Dock working and want to also use a 1024x600 screen. It looks like the 40.20.2-sunxi kernel is missing the dts changes for to enable the Ethernet on the Dock

Armbian_5.69_Nanopineo4_Ubuntu_bionic_default_4.4.167_desktop.7z Image seems all ok except for WIFI which is not working.

Here the Lichee Pi Zero Dock that I got Ethernet port working that I will use

Here is the Lichee Pi Zero with 4.3inch 800x480, keyboard and Li-Po battery. (also using a ESP8266 ESP-01 for Serial console over wifi)

You can try use a used 4.3inch TomTom display for cheap on Ebay

Im waiting for 7inch 1024x600 screen also

@ftp-bin2fex Yes, here is a 4.3 inch 800x480 screen, the default image has it enabled for uboot. (im still waiting for my screens) https://www.banggood.com/Lichee-Pi-5-inch-LCD-Display-RTP-800480-Resolution-With-4-wire-Resistive-Touch-Screen-p-1340806.html?rmmds=search&cur_warehouse=CN https://licheepizero.us/ Also the Zero Dock board with Ethernet https://www.banggood.com/LicheePi-Zero-1GHz-Cortex-A7-512Mbit-DDR-Development-Board-Mini-PC-p-1337966.html

@tpc010 oh thank you! for building, i will send link to where to store image (personal message)

I don't have other u-boot configs to try and the previous version do the same

Hi All The "real time" kernel patches are included in Igor's Armbian build tools, but are disabled by default. Enabling them are simple. (Thanks Igor) Build "real time" kernel images by doing the following: refer to https://github.com/igorpecovnik/lib Execution apt-get -y install git git clone https://github.com/igorpecovnik/lib--depth 1 cp lib/compile.sh . mv ./lib/patch/kernel/sun7i-default/0014-patch-3.4.108-rt136.patch.disabled ./lib/patch/kernel/sun7i-default/0014-patch-3.4.108-rt136.patch ./compile.sh Press "Enter" to continue Confirm you are running a RT kernel by checking "uname -a" output for PREEMPT e.g Further reading Benchmark with tar xvfz rt-tests-1.0.tar.gz cd rt-tests make sudo ./cyclictest -p 80 -t5 -n Your feedback on tests are welcomed Enjoy

I did blacklist the pwm_bl on the card, but it just stuck at Starting Kernel... Did you need to set via u-boot console the disp parameter at all? it seems my bootup want to change video mode ?

@tpc010 is it possible for you to share your last known working image ? I found a YunTab 7, but my build stuck at starting kernel....

try changing "status = "disabled"; -------> "okay"" to

@gprovost refer to these links for detail around how cjdns uses it's own CryptoAuth protocol with ed25519, poly1305, and salsa20. https://github.com/cjdelisle/cjdns/blob/master/doc/Whitepaper.md https://github.com/hyperboria/bugs/issues/112 To see if the encryption task the CJDNS uses benefits or not from cryptodev hw acceleration

@gprovost thank you for effort with the guide. Could you possibly include some CJDNS benchmarks ?