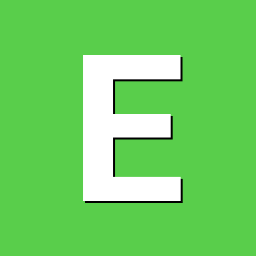 Content Count

46

Joined

Last visited
Forums
Member Map
Store
Crowdfunding
Everything posted by earth08
@ christos Is mainline kernel working perfectly for u? What is the basic use on opi+2e? Please recommend Thanks in advm

If I want to try mainline kernel on my opi+2e what do u recommend? Basically I am using my opi for NAS - nextcloud And I want latest kernel for docker to work. Please recommend me mainline for NAS- nextcloud and docker Thanks in adv.

Dear, As. See in 5.25 changelog mainline kernel sunxi 4.9 is coming. Will it be available for orangepiplus2e If it is ok now with CPU high temperature, can we upgrade it now, or should I wait for 5.25 to come? Please guide

Did you install new kernel?How's it going on +2e? Guide S7edge

Dear, I want to install docker on opi+2e How to get docker working on it. I have installed Armbian Xenial Server on my opi+2e

Sunday 4.9 is released officially? S7edge

Trey that was I was thinking, but as you post in some other post that you will be releasing Ubuntu xenial next, so I asked here.And I know that Armbian is the best of all others and that's why I have installed it on my opi+2e. Dear, what about kernel 4.x.x, can we expect to be released with next version/update? Thanks for your information.

Dear, I found 2 new images for orangepi+2e ie, rasp and Ubuntu xenial, Have somebody tried it? Is it better than armbian xenial server? Please guide. S7edge

My only point was to know about this image.Whether the work will go on should I change it to debian Jessie. Now as you confirm that we will get something on next round, I will wait for it always. Thanks for sharing S7edge

Dear,i have downloaded and installed armbian xenial server which is not available now. Why you remove that image?

I am not clear, thereI am on emmc and I would like to back it on my sdcard/pendrive and than copy it to my pc. Please guide. Thanks in adv.

How to backup my whole os installed on emmc So when ever I need a fresh install I use the backup

How to backup my whole board, So that in case any thing go wrong I can just restore it

How to check?Please guide

I have instead armbian on my orange pi plus 2e. How can I know whether I have your kernel or the one provided by xulong's version?

After installing xfce4 Have you given command Sudo startcfce4 This might work But need to give command on every start. Don't know of auto, If you find something than please let me know. I am on armbian Xenial server.

Id it possible to view desktop view remotely, without having desktop installed on server?I have Armbian Xenial installed. I want to view desktop view remotely, How to do that?

How to get desktop view with remote desktop when I have just armbian xenial server installed on opi plus 2e

Dear tkaiser, And one more thing. I have my Samsung tv with 1080p I have set it to 1080p60 But my screen in zoomed in means the 4 sides are cut. I can't see anything in that portion. What to to to zoom out? Please guide Thanks in adv.

Dear tkaiser, What is for NAS do you suggest for orange pi plus 2e? Right now I am using armbian xenial server with nextcloud. Please guide, Thanks in adv.