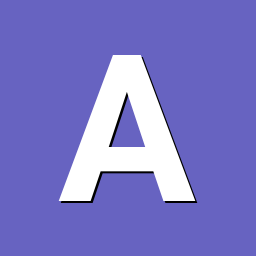 Posts

7

Joined

Last visited
Forums
Store
Crowdfunding
Applications
Events
Raffles
Community Map
Everything posted by ArtUrlWWW
Asked balbes150 same question, but about Beelink GT1 Ultimate. It's only possible to rub 3.xx kernel on this device.

I have some progress - I've downloaded boot.img from my Android 7.1.1 Beelink GT1 Ultimate TV box. I followed an instruction from lvmc - but I got only ./split_bootimg.pl boot.img Page size: 2048 (0x00000800) Kernel size: 7944273 (0x00793851) Ramdisk size: 1482583 (0x00169f57) Second size: 0 (0x00000000) Board name: Command line: buildvariant=user Writing boot.img-kernel ... complete. Writing boot.img-ramdisk.gz ... complete. and there is no boot.img-second.gz . How can I extract DTB/DTS from Android 7.1.1 TV box? Thank you!

I found warnings in the file /var/log/lightdm/seat0-greeter.log : ** (process:4593): WARNING **: Error reading existing Xauthority: Failed to open file '/var/lib/lightdm/.Xauthority': Permission denied Error writing X authority: Failed to open X authority /var/lib/lightdm/.Xauthority: Permission denied but there is no .Xauthority file in the /var/lib/lightdm/ directory.

Second version of /var/log, more clear - https://goo.gl/WknnZ9

Hello, guys! I am still trying to start Armbian_5.37_S9xxx_Ubuntu_xenial_3.14.29_icewm_20171212.img.xz on Beelink GT1 Ultimate. Without any dtb.img files it started, asked me for root login/password, asked to create linux user, rebooted and after that it don't want to start: After that I've rebooted TV box with CTLR+ALT+DEL and got another view: I've tried all files from dtb directory and, as result, TV box booted only with kvim****.dtb files, but the similar boot error. With other files from dtb directory TV box didn't booted at all - it hangs on Beelink boot logo. Here is my /var/log/ directory from TV box, booted with kvim multiboot dtb - https://goo.gl/tJwQSa . Can you advise me, how to fix such error? Thank you!

Hello, guys. I've tried to install Armbian image from Balbes150 - Armbian_5.34_S9xxx_Ubuntu_xenial_3.14.29_mate_20171104.img.xz on Bee-link GT1 Ultimate, and I followed an instruction http://mxqproject.com/tutorial-s905s905xs912-linux-ubuntu-mate-install-tutorial/ . But I got no progress on it - when TV Box boots from sd card, only black screen showed and no boot progress info. I used gxm_q200_3g.dtb as dtb.img . With gxm_q200_3g.dtb I successfully run LibreElec on Bee-link GT1 Ultimate. Does anybody tried to start Balbes150's images on Bee-link GT1 Ultimate?

Hello, guys! Is it possible to boot Armbian from USB Flash on this https://www.banggood.com/M8S-PRO-Amlogic-S912-3GB-DDR4-RAM-16GB-ROM-TV-Box-p-1134601.html?p=0T31048789717201701C&e=61074180 TV Box? Thank you!