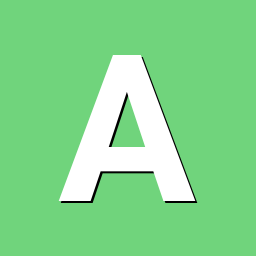 Posts

9

Joined

Last visited
The SD card works on all my boards except this one, it stuck at "starting kernel". The strange is its old OS (on EMMC) runs perfectly, no stuck at all, you can see its boot up log in the first post (Debian Jessie).

Yeah, it's was "console=both" and I've changed it. So now it is "console=serial". The attached log from my last post is after changing.

If it means changing inside armbianENV.txt then this is the new boot up log (its value was both): Another:

I have attached the boot up log. I have industrial 5A switching power source. No problem with the other devices.

I have multiple Orangepi plus 2e. One of them has Debian Jessie (Linux OrangePI 3.4.39 #2 SMP PREEMPT armv7l GNU/Linux Debian GNU/Linux 8 (jessie)) installed on it. On this board I can't boot from SD card in order to change its OS. I have installed ARMBIAN 5.73 stable Ubuntu 16.04.6 LTS 3.4.113-sun8i on the SD card. The SD card itself boot up perfectly on the other boards. SD card boot up log (I set the verbosity to 7 through armbianENV.txt): EMMC (the other OS) boot up log:

OK, I've used following scenario to clone file system.: Write a fresh Armbian into an SD Card. Put that sd card into main board that want to get backup from and boot. Use rsync command to get backup into /OPI_Backup directory. Shutdown and put sdcard into target board that want to restore and boot. Use rsync command again to copy files from /OPI_Backup to /media/root/blablabla After taking out sd card and boot the target board, system doesn't boot. Here you can see the UART result: I must mention that there is already a files system on target board.

Hi every body, I have a Orangepi Plus 2E as you know with 16GB eMMC. Have installed armbian via SDCard before and executed nand-sata-install to copy it to eMMC. But currently need to get an image to install on another one. So there must be an opposite action like install_to_sdcard (in raspbian) but I couldn't find it.

Yeah, with the Raspbian os always got read only os after boot. We have tested with 5v 5a switching power supply, voltage is measured, and no sd card because installed to emmc. If you want to test please say it, I am holding some OPIs with the Raspbian os for testing purpose. OK, I get the error log from dmesg just after the error, please take a look (OPI is up if you want any test):

Consider my situations: I had Raspbian installed on my OPI+SE, but have problems regarding file system and occasionally got read only, bus error, sometimes even reboot got segmentation fault. I noticed this problem may be due to power problem so tested several adapters but doesn't resolved (os installed on emmc so sdcard problem goes away!?). So I shifted to Armbian because it's considered more stable and have active community and less bugs. I don't have dmesg log but you can see result of fsck: My question is, do I face this problem again and is this because of some bugs inside OS or something else?