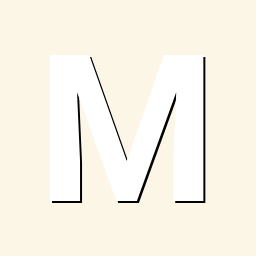 Posts

7

Joined

Last visited
Recent Profile Visitors
The recent visitors block is disabled and is not being shown to other users.
@Igor: "I understand risk beeing banned for providing wrong information!" There are a few things wrong :P 1. "I understand the risk of ..." or "I understand I risk ..." 2. "risk being banned" - beeing i believe is more appropriate for raising bees :) My system is ubuntu 18.04 bionic + kernel 5.0-rc3 :) but like i said, the issue was just permissions ...

In any case, the issue was permissions, running sudo and I can get them. Thanks.

My english is better than that

I am running htop deb from armbian on non-armbian rootfs/kernel (ubuntu 18.04 still). frequencies all appear as 0.

The Armbian htop fork doesn't show the cores frequencies. Is this a known problem? The frequencies are available like on any other computer in the sysfs entries (cpufreq driver).

Well, in my case I don't have to decide between TX1 or something else, and the only extra amount of money I have to decide spending is for the SATA adapter (to get one or not; and if I do, which model). So you think that even a 2-lane card should be OK for 4 spinning drives, and any Marvell should be OK? (the prices for the 2-lane cards are smaller, and also I would prefer a short card, since a long one would extend above the native SATA port...) Or is there a chip you would recommend? Thanks.

Since I wanna get a jetson tx1 for some other stuff, I was wondering how do you guys think it will do as a NAS. I'm thinking I could connect 4 SATA HDDs to the PCIe2.0 4-lanes connector using something like http://www.ebay.com/itm/Marvell-9230-PCIe-To-4-SATA3-0-Raid-Card-PCI-Express-4Ports-SATA-6Gbps-Raid-Card/201168267815 (Marvell 9320) or http://www.ebay.com/itm/Free-Mouse-Pad-New-PCIe-x4-slot-Card-HyperDuo-4-port-SATA-III-SATA-3-4-port/381891976760 (Marvell 88SE9230) or http://www.ebay.com/itm/HighPoint-RocketRAID-640L-6Gb-s-SATA-RAID-Host-Adapter-Serial-ATA-600-PCI/332262844972 (please suggest others you think it would work, I just looked for x4 size PCIe cards that have 4 SATA ports to maximize bw, there are some 2x cards too but i suppose you can get max 250MB/s which would still be OK with HDDs i gues...) I'm also thinking this board could use ZFS RAID5 (64-bit A57). Maybe even use the SATA port for a SSD for L2ARC... Thoughts?