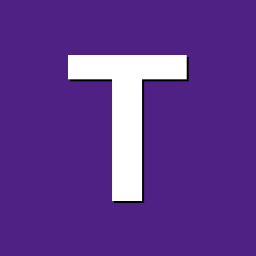 Posts

4

Joined

Last visited
Black sdhc SanDisk 16gb class 10. Maybe card are not bad. The fact is that i don't have normal sdhc card reader (micro sd to usb), in order to i use old Toshiba laptop. Maybe problem in it. I waited about two hours for the laptop to write the files. But, second time i use SP 2gb micro sd and all was be fine and lasted about 30 min. I buy external 3.0 usb card reader, and try with them again. And if i don't forget i write here results of this testing.

Thank you all for the answer. I found the problem, wrong sd card. I try another card and all works fine.

I try Win32DiskImager, Rufus, Etcher, try format flash with Standard windows formatter, SD Formatter. All try have same results. BTW I can access to board with SSH, but can't login(wrong password).

Hi! I have some troubles with my OPI. I was install Armbian on the microSd (black SanDisk 16gb class 10) with Rufus. After insert card into OPI and connect HDMI and power cable on screen i have next: U-Boot 2017.09-armbian (Now 20 2017 - 02:47:53 +0100) Allwinner Technology CPU: Allwinner H5 (SUN50I) Model: OrangePi PC 2 DRAM: 1 GiB MMC: SUNXI SD/MMC: 0 *** Warning - bad CRC, using default environment In: serial Out: vidconsole Err: vidconsole Net: phy interface7 eth0: ethernet@1c30000 230454 bytes read in 151 ms (1.5 MiB/s) There is no valid bmp file at the given address starting USB... USB0: USB EHCI 1.00 USB1: USB OHCI 1.0 Autoboot in 1 seconds, press "Space" to stop switch to partitions #0, OK mmc0 is current device Scanning mmc 0:1... Found U-Boot script /boot/boot.scr 3100 bytes read in 197 ms (14.6 KiB/s) #executing script at 4fc00000 Wring image format for "source" command SCRIPT FAILED: continuint... Device 0: device type unknown ... is now current device ** Bad device usb 0 ** ** Bad device usb 0 ** Bootp broadcast 1 Bootp broadcast 2 Bootp broadcast 3 ... After another some "BooTP broadcast " around 10 - 15 they print: Retry time exceeded: starting again missing enviroment variable: pxeuuid missing enviroment variable: bootfile and some errors related to 'serverip' not set, print config not found and start again. I try to install another OS (like Ubuntu, Debian desktop and server version) but they give me purple screen. Can someone help me?