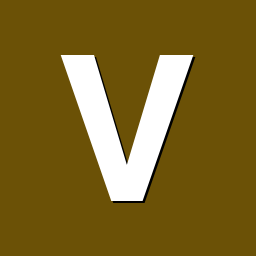 Posts

44

Joined

Last visited
Forums
Member Map
Store
Crowdfunding
Applications
Everything posted by Vlado
Second board with 933MHz version chip not work with 800MHz. Situations is stable. For this CPU max. posible frequency for memory bus is 800MHz. Why FA use 933MHz version chip? Ran out of 800MHz memory IC?

I think 800MHz. And for you it has stable because you have 933MHz (better frequency version)

Can be also next situation: developers know about this problems and put in new revision 933MHz chip, but it not help. So -> bad layout.

BTW, when I worked with 800MHz 1GB some times I had freezy my PC (mostly when run in chrome 3-5 pages). After I change frequency PC work very stable with 2GB.

So, continue. crazystick has SEC 843 K4B4G16 46E BCMA. BCMA mean 933MHz BCK0 - 800MHz and if crazystick has crash with 2GB then 1. memory chip can be fake, because 933MHz version just should work very well at 800MHz. 80% 2. bad layout pcb for memory. 15% 3. noisy environment. 5% Percentage is probability Value that changed in bl1 is frequency. 666MHz Original frequency was 800MHz

Yes (sometimes with, sometimes without bl1 edit - WTF??) SUPER!

I have same PCB as Igor, but I need changes also!!! Without changes I have same problems as you

I'll try to test this later this week. @Vlado it looks like you have the same chip as @Igor but you needed the edit where he didn't which is odd. On his board the chip was printed SAMSUNG 728. YES, same as Igor SAMSUNG 728 K4B4G16 46D-BCK0 PCB also same!

I have three version: 1. bad layout memory bus 2. noisy environment 3. not a quality Power Supply (noisy, so on). not sure

But it is memory problem!

Better to write like this: if it not work on your T3+ use this hack. Because it doesn't depend from chip modification

K4B4G16 last letter (D,E, ...) after char ?(BCK0)

So, it works? will be good if write here chip model where it run my is K4B4G1646D-BCK0 (728)

tierradatarecovery.co.uk/examining-the-raw-data-on-your-hard-drive-with-a-hex-editor/

@constantius just read in google how edit data on SD card

It not file!!! It data on SD card! You should open your SD card at HEX editor.

It looks like not fast process (with renew img). So, after you have recorded img on SD card you should change value (01DE1010) at this addres 0x00000268. You can do it with HEX editor.

So, for everyone, I wrote Igor about changes. Waiting answer!

Yes, need change bl1, or simple way After you've written img on SDcard you should change value at address on SDcard should put 0x00000268 (01DE1010)

After you've written img on SDcard you should change value at address on SDcard

it also can be changed in img on SDcard (may be faster way) 0x00000268 (01DE1010)

@Igor can you please change in bl1 (file - startup_aarch64.S) 0x068 1010DE01 it also can be changed in img (may be faster way) 0x00000268 (01DE1010) In this case all people will be able to use armbian img for T3+

It doesn't matter, work all!