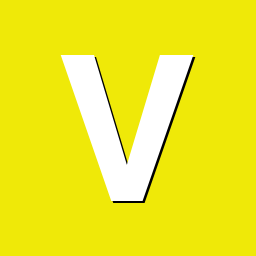 Posts

7

Joined

Last visited
Anyhow i took the risk to restore it, because the system would be definetly fit into the 17GB the extracted file. And keeping my fingers crossed and rebooted It got struck in H96 boot logo. Then pressed the reset using tooth prick and powered on and in the diagostics menu displayed i selected to format the data . Then tv box back to normal. @jock, it would be safe to split the file after 3.5GB I use split with gzip and dd to get the compressed file of the desired smaller size and when uncompress it is usually cat compressed*.gz|gzip -d ...... as usual If possible add split to multitool, split is also available in busybox if u use busybox or if possible u can exclude userdata

Hi, I took backup of the tv box using multitool. The tv box has 64 gb rom. The resultant gz file is of 4gb. When i tried to gzip -d it gives unexpected end of file. <edited> when i use zcat to dump to a file it gets uncompressed uptp 11GB there after unexpected end of file </edited> I used another sdcard to backup and there also the compressed file is 4gb and when uncompress it gives same error. Does the fat partition of sdcard limits the file size to 4gb?! Any idea how to uncompress it. will it be safe to restore in tvbox using this backup in multitool.

Sucessfully booted armbian from sdcard in my rk3318 tv box My tv box thanks to Jock. when i tried to use chromium browser (installed from apt ) and accessed websites, it was slow like working in pentium computer How to use hardware acceleration to speed up. or any specific browser. Tried firefox too and very slow. In general tv box is slow. I plan to use for youtube and playing videos from pendrive

Hi Jock, Your replies are keeping this forum active. My box is not rooted, however can boot by multitool. Can we dump tv box boot.img or extract tv box kernel using the multitool so that i can get dtb. I can see /proc/partitions but not as "by-name"

Hi, I have a basic doubt regarding the booting of multiboot vs armbian Multiboot gets booted from sdcard even if the tv box has Android. If multiboot can do it, why not armbian. I can see multiboot has vfat partition having kernel file. And another partition as ext4 that had Linux files. If we make armbian by modifying the initrd, will it get booted like multiboot, without erasing Android and not loosing Android functionality. It will be like dual boot also.

Iam a new user to this forum and tv box. As iam interested to run Linux in stb I bought one. Hope the senior members will guide me in the right direction. Pics of my tv box. Device picture Pcb Front Pcb back Just now got shipment from bangood the h96max Android tv box with rk3318 chip. First thing after booting Android from the box, is to open the box took the pics of the pcb front and back. I have been following this forum and noted the mistakes in general users, and not taking backup and difficult in finding pads for maskrom. 1. Where is the pads to short for maskrom mode. 2. Though I can try with different dtb, is this board already a familiar one. 3. Can I boot from sdcard without erasing emmc.