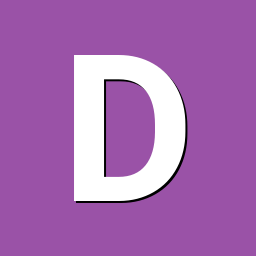 Content Count

57

Joined

Last visited
Recent Profile Visitors
The recent visitors block is disabled and is not being shown to other users.
Until now, I thought that dvrboot.exe.bin is SPI image which is supposed to be directly written to SPI FLASH chip. But today I discovered it is actually a binary which should be executed on the device to program the SPI chip "in system". We have sources for this binary here: https://github.com/BPI-SINOVOIP/BPI-W2-bsp/blob/master/u-boot-rtk/examples/flash_writer/dvrmain.c#L2101 so my next step for creating custom SPI with bootloader for my zidoo X8 is to dissect the locations and create a script to assemble SPI image from all the components which could be directly written to

I need to find out where to put the hwsetting onto SPI and I am not very good with ghidra.

From https://drive.google.com/file/d/1kXaI5eYJ4cNLnhfr4rTwUVrENbMc1q-E/view this shows the addresses in spi flash:

Ladies and gentlemen, I managed to boot from SPI on my Zidoo X8: Banana Pi BPI-W2(SPI ROM:20180907) C1:80000000 C2 ? C3h SD card is not detected !! BPI: try get_builtin_hwsetting !! hwsetting size: 00000000 C4 BPI: try bootcode_from_emmc !! BPI: support boot from emmc switch frequency to 0x00000046 frequency divider is 0x00000080 switch frequency to 0x00000046 frequency divider is 0x00000004 switch to SDR 8 bit switch bus width to 0x00000008 bits success Time out Time out Time out End bit error BPI: sys_boot_type:1414141490A73F71C7 Banana Pi BPI-W2(SPI ROM:2

Latest kernel installed, compare attached dmesg-s. It starts working again after `reboot` invoked from serial console. dmesg-ok.log dmesg-watchdog-5.10.log

Armbian_20.05.2_Orangepizero_focal_current_5.4.43.img.xz works without any problem. Thank you ___ ____ _ _____ / _ \| _ \(_) |__ /___ _ __ ___ | | | | |_) | | / // _ \ '__/ _ \ | |_| | __/| | / /| __/ | | (_) | \___/|_| |_| /____\___|_| \___/ Welcome to Armbian Focal with Linux 5.4.43-sunxi System load: 1.03 1.49 0.70 Up time: 4 min Memory usage: 30 % of 239MB Zram usage: 19 % of 119Mb IP: 192.168.1.129 CPU temp: 56°C Usage of /: 13% of 7.3G [ General sys

Hi, I have tried to run Armbian_20.05.1_Orangepizero_focal_current_5.4.43.img.xz but it doesn't work, see here: U-Boot SPL 2020.04-armbian (May 30 2020 - 18:49:32 +0200) DRAM: 256 MiB Trying to boot from MMC1 U-Boot 2020.04-armbian (May 30 2020 - 18:49:32 +0200) Allwinner Technology

Switching to "current" kernel fixed the issue. Thank you! Linux orangepioneplus 5.4.20-sunxi64 #20.02.1 SMP Mon Feb 17 02:37:37 CET 2020 aarch64 GNU/Linux FYI here are my performance numbers: Link capacity (limit of router): 300Mbps Wireguard bandwidth (outer): 275Mbps HTTPS bandwidth (inner): 250Mbps Utilization: top - 19:50:22 up 19 min, 2 users, load average: 1.07, 1.42, 0.98 Tasks: 143 total, 6 running, 77 sleeping, 0 stopped, 0 zombie %Cpu0 : 6.8 us, 23.2 sy, 0.0 ni, 49.0 id, 0.0 wa, 0.0 hi, 20.9 si, 0.0 st %Cpu1 : 2.3 us, 28.9 sy, 0

Hi, I'm running a kernel from yesterday on Orange PI One Plus: Linux orangepioneplus 5.5.13-sunxi64 #trunk.087 SMP Fri Mar 27 01:33:22 CET 2020 aarch64 GNU/Linux I've sucessfully setup wireguard: root@orangepioneplus:~# wg interface: wg0 public key: YKbQlQmch4sfNOtymDrnZbuLTD3zLO72cbIIFuXED1c= private key: (hidden) listening port: 42655 peer: dg1cKCId81d6h5cWUQ61BMHksBbi0FdFnitjxDuOuno= endpoint: ******:51820 allowed ips: 10.9.0.0/24, fd86:ea04:1115::/64 latest handshake: 15 seconds ago transfer: 92 B received, 180 B sent persistent keepalive: every 25 s

I was sniffing the SPI communication today. It seems to be loading data from address 0x000200 from SPI flash. (those short spikes are glitches in my logic analyzer)

Can you try to dump it from u-boot? Like they do here: https://reverseengineering.stackexchange.com/a/6645

Did you boot from eMMC or SD card?

Please try to dump mtd0 E.g.: dd if=/dev/mtd0 of=dump.dd

Hi y52, can you show contents of your /dev/ folder?