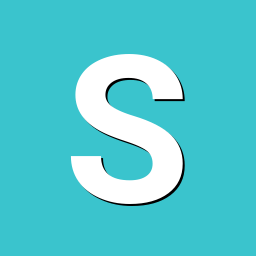 Posts

22

Joined

Last visited
Recent Profile Visitors
The recent visitors block is disabled and is not being shown to other users.
Hello, I am looking for the latest Banana Pi M1 server image but I only see the XFCE desktop version. Witch image should I use?

Ok, thanks. I did not realize I was on stretch I did this: sudo sed -i 's|stretch|buster|g' /etc/apt/sources.list sudo sed -i 's|stretch|buster|g' /etc/apt/sources.list.d/armbian.list sudo sed -i 's|stretch|buster|g' /etc/apt/sources.list.d/nodesource.list sudo apt update && sudo apt -y upgrade && sudo apt -y dist-upgrade then rebooted and run the update again. sudo apt-get update && sudo apt-get full-upgrade sudo apt autoremove sudo apt autoclean Seems to work!

Is there a repository change? Or is it down? Err:10 https://mirrors.netix.net/armbian/apt stretch Release 404 Not Found Reading package lists... Done E: The repository 'http://apt.armbian.com stretch Release' does no longer have a Release file.

That is neat! Shell in a box, have to look into that. For anyone with the same problem I had, here is a htoprc to start with: # Beware! This file is rewritten by htop when settings are changed in the interface. # The parser is also very primitive, and not human-friendly. fields=0 48 17 18 38 39 40 2 46 47 49 1 sort_key=46 sort_direction=1 hide_threads=0 hide_kernel_threads=0 hide_userland_threads=0 shadow_other_users=0 show_thread_names=0 show_program_path=1 highlight_base_name=1 highlight_megabytes=1 highlight_threads=1 tree_view=0 header_margin=1 detailed_cpu_time=0 cpu_count_from_zero=0 update_process_names=0 account_guest_in_cpu_meter=0 color_scheme=0 delay=15 left_meters=AllCPUs Swap CPU Memory left_meter_modes=1 1 1 1 right_meters=Hostname Tasks LoadAverage Uptime right_meter_modes=2 2 2 2 # SBC hardware and Kernel specific path. # Editable manually. BoardName= CpuFreq_handler= CpuTemp_handler= CpuVCore_l_handler= CpuVCore_b_handler= GpuVCore_handler= GpuTemp_handler= # Wlan / Eth alias eth0_alias= eth1_alias= wlan0_alias= wlan1_alias=

I noticed that hop lost its cpu bars. I tried to add them but ger error: munmap_chunk(): invalid pointer Anyone else have this problem? Thanks

OK, so just change apt sources list (+ the armbian sources?). No need to uninstall anything? Jessie to stretch suggested uninstalling armbian related packages. Thanks Added: I also changed all stretch to buster with "nano /etc/apt/sources.list.d/armbian.list" Now: Welcome to Debian Buster with Armbian Linux 5.1.0-sunxi New addition: I am not getting the update I expect. ffmpeg still 3... uninstalled it and reinstalled it. Now 4... But what packages do I need to reinstall?

Hi, Is there any instruction available for upgrading a orange pi+ 2e from stretch to buster? I have found Jessie to stretch instructions. Can I use them? Change .list files stretch to buster? Do I need to uninstall any packages? What packages in that case? Thanks

Hi, could you indicate a step by step procedure for installing this kernel? I would love to try it!

How do I install 4.17.13?

That´s great! Is the thermal sensors working? I noticed that installing the nightly builds, I lost hdd temp. Do you have a hdd and do you see the temperature?

Yes, thanks! Did I just mess up or are there no uninstallable headers for the stable version?