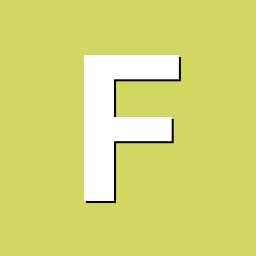 Posts

9

Joined

Last visited
Hello. Is it possible to get wifi running on x96 box (it has 8189etv chip)?

Cooling is not a problem. Problem is poor io performance. Yes, i installed desktop environment on server, what's wrong with that? I don't think memory is the main issue here. 800+Mb is perfectly fine for simple tasks like opening 1 simple web page in a browser.

Tried multiple versions. Now running latest armbian 5.62 based on ubuntu bionic server. Running from usb2.0 flash stick (tried with faster usb3.0 flash stick - did not work for me). I do understand it's not enough for full-fledged work. But opening 1 web page in browser should not (basically) freeze this hardware for like 10 minutes, i think.

I've finally got more or less linux compatible tv box - x96 (1Gb/8Gb model, based on s905x soc). Managed to run armbian on it. Have a couple of question: 1). Sound works, but only via hdmi. Is there a way to make it to work via av-output? 2). WiFi does not work out of the box. Is there a way to make it to work? 8189etv chip. 3). It seems, any disk activity slows down the system, or more like frezees the system. Is there as way to remove those freezes? Running browser in GUI is almost impossible, some simple web pages freeze tv box for minutes almost completely...

Can you recommend me some cheap and easy-to-do-linux models not on my list?

I'm thinking about buying tv box just for linux experiments. My choices are: - TANIX TX3 MINI-L Amlogic S905W 64-bit 4K TV Box 1GB+8GB Android 7.1 - T96 Mars Android 7.1 Amlogic S905W Quad Core TV Box 1GB RAM 8GB ROM - MXQ Pro 4K TV Box Amlogic S905W Android 7.1 1G+8G WiFi - A95X R1 Amlogic S905W TV Box Android 7.1 1GB+8GB 4K x 2K WiFi Ethernet - TANIX TX3 MINI-H Amlogic S905W 64-bit 4K TV Box 2GB+16GB Android 7.1 - TX3 Mini Amlogic S905W 4K UHD TV Box 2G+16G Android 7.1 DLNA Any recommendations?

No chance for rk3368 support?

The problem is I'm not very skillfull when it comes to linux insides, so most of your words sounds like magic to me. I think most I can do is follow step-by-step instructions.

Hello. I have victsing vitv-2 android tv box based on rk3368 processor. I want to try to install some sort of linux on it. So, my question is: is there any chance armbian will support this processor? I see some other rk32*/rk33* are supported...