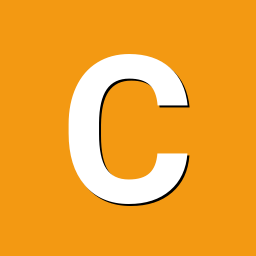 Content Count

7

Joined

Last visited
@tkaiser I have downloaded (http://kaiser-edv.de/tmp/4U4tkD/Armbian_5.07_Orangepih3_Debian_jessie_4.6.0-rc1.7z) and tested the OS for orange pi pc. I just want to report there no display in HDMI port but I can connect to ssh. I also notice the login banner is bananapi m2+ see image http://snag.gy/18rph.jpg

@martinayotte What I tried so far 1. rename the file to sun8i-h3-orangepi-pc.dtb-4.6-PATCHED to sun8i-h3-orangepi-pc.dtb 2. replace the file from /boot/sun8i-h3-orangepi-pc.dtb to the file a donwloaded 3. reboot. It boot properly but the problem is Ethernet is disable. The orange and green light is off. Did I installed the patch correctly?

@martinayotte How can I pached my existing OS using the file? (im using already 4.x kernel already) @tkaiser Thanks I will try this also

@candratech I was able to get a copy of version V4.x kernel in this link http://kaiser-edv.de/tmp/4U4tkD/and ttyS1 to ttyS5 was present in the /dev folder but its not accessible in the my code. I tried to dmesg | grep tty only /dev/ttyS0 is enable and used for debug port any suggestion how to enable the other UART ports? Can you please try in your device this command dmesg | grep tty if other tty is enabled in your OS? Thanks in advance! @martinayotte as you say Maybe you can give me some tips how to enable the UART ports?. I am noobs in this things. In my rasbian all UA

@martinayotte @candratech Im using legacy and the Kernel 3.4.110 so I think this is the problem. I have an orange pi pc h3 and the download page has only legacy versions http://www.armbian.com/orange-pi-pc/. Where can I get the vanilla version for this board? and I have notice all h3 board has only legacy version in download page. Where did you get yours?

@martinayotte @candratech the problem is /dev/ttyS3 does not exist only /dev/ttyS0. How can I enable the ttyS3? Any ideas?

I have a orange pi pc (H3). I connected a thermal printer which has a TTL interface so I connected the TX wire from the printer to 8 and RX to 10 to orange pi. I change the serial port in my script to /dev/ttyS0 and tried a test print but it will not print. I have tried this in raspberry pi 2 and it works. Any tips how to connect the thermal printer to orange pi.