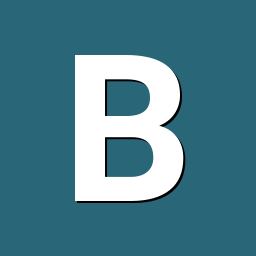 Posts

26

Joined

Last visited
Recent Profile Visitors
The recent visitors block is disabled and is not being shown to other users.
Hi @hexdump, i have a Leovin HK 1 Max (RK3318 4GB / 64GB) I have good computer skills but I don't understand anything about programming/compiling/decompiling/etc., I tried to do what you wrote but unfortunately without success. I tried flashing several images of Armbian without being able to start anything from sd... following your post the device boots with the sd inserted ... but in android! I would like to be able to boot Armbian and then install it on the emmc ... can someone give me some advice? Thanks so much! Beppe

Just discovered your post @mkosta! I have a Leovin HK 1 Max (RK3318 4GB/64GB) and tomorrow i try to booting armbian using your instructions. Many thanks, Beppe.

s Thank you very much @Sag... now i try!

Thanks for your suggestions @dbsharpe! I asked not why it really needs but only because it fascinates me to see how well Linux runs on devices such as TV boxes. Maybe could use one as a mini PC for the internet, office, music ... obviously not demanding jobs. Thanks, Beppe.

Thank you @dbsharpe! I tried some dtb, I managed to get the ethernet to work with the meson-gxbb-odroidc2.dtb file, wifi does not work and sometimes some services won't start at boot but okay anyway, I only use it as proxy and vpn. Any advice for buying an cheap TV Box that has good compatibility with armbian? Many thanks! Beppe.

Hello everyone! I have an old MiniMX (1GB Ram /8GB Rom) on which I started the latest @balbes150Armbian from SD. Basically it perfectly recognizes all the hardware (Even the wifi) but strangely not the ethernet. The dtb used is meson-gxbb-p200.dtb Anyone have any advice? Many thanks to all! Beppe.

Hi @jeanrhum, just tried this: https://le-builds.lakka.tv/Rockchip.ROC-RK3328-CC.arm/ The boot process start but after few second i got a kernel panic... With your no boot at all... Thanks, Beppe.

Probably off topic, but I would just like to understand if maybe someone can give me a direction in which to look. Does anyone know if it is possible to run Lakka on an RK3328 TV Box (specifically MX10 4/64)? Thanks if someone can give me some info! Beppe.

Hi @balbes150.... I've done it!!! I found out what the problem was ... it's nonsense that has nothing to do with your images and your work. In practice Armbian has always started ... both from SD and from USB, only that (I don't know why) it did it using a resolution not suitable for my monitor ... that's why the screen remained black and I thought it didn't boot ! With LE, for example, the resolution was correct ... I don't know why ... so I said to myself: If it boots with LE and when I also put the USB with Armbian it no longer does the problem could somehow be the screen ... in fact, changed the monitor started on the first try, both with SD and with USB. What I don't understand, however, is why in the past, on the same monitor, it started at the right resolution and now not ... Anyway, I thank you infinitely for your patience and your time, I apologize again if I made you lose it with my attempts. You are doing an excellent job! Thank you! Beppe

On mine I had problems completing the configuration wizard ... I couldn't complete it ... I saw the buttons but they didn't have the text ... I clicked them and it didn't go on ... now I tried to rewrite the image and this time I managed to complete it and now everything seems to be working properly.

Since nothing works for me I'm trying everything ... so I also tried with the toothpick, I know that there is no method for this on RK3328 but I tried anyway ...

Hi @balbes150, I tried everything ... specific images for rk3328, those all in one, usb method, toothpick ... nothing... no boot. While I was trying a bit of everything on another forum I have found a post from you which I came here: https://yadi.sk/d/8vNYuuxynz1L0w/20200410-aarch64/rk%2Baw%2Baml and I downloaded this image: LibreELEC-ARM-ALL.aarch64-9.80-devel-20200410165853-92efcc1-rk3328.img With this I can boot! I start LE which then turns out to be practically unusable, however at least it boots ... somehow I think I have to start from here to get to install Armbian. Are there other Armbian images I could try to use? Do you have any other advice? Thanks for everything @balbes150! Beppe

Hi @balbes150, unfortunately i can't boot... I have writed Armbian_20.05.0_Rk3328-tv_buster_current_5.6.0-rc4_20200312.img to my SD Then writed u-boot-rk3328-mvr9.img But nothing... Tried also with USB method, but nothing... I don't know what to do Beppe.

Hi @balbes150! I understand, but I only managed to boot from that LE I told you about, but I can't boot from Armbian to be able to install it. I need to understand how to boot Armbian. Thank you! Beppe

Hi @balbes150, yes, i'm sure... double checked. I wish to install into eMMC Thank you @balbes150!