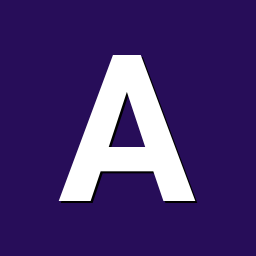 Posts

4

Joined

Last visited
Recent Profile Visitors
The recent visitors block is disabled and is not being shown to other users.
Well, I tried the same class 10 Sandisk Canvas micro SD card. I've changed the adapter and burnt it again using Rufus. Worked for me. || Also "Safely remove drive" may help, but it's not guaranteed. Also, I've noticed while testing different cards, different cards readers and thumb drives that the situation varies. So my guess would be that this "bug" occurs not while burning the image, but during system initiation some file gets corrupted.

Does anybody know why on USB thumb drive desktop environment starts right away but on a SD card one needs to Crtl+AltF2, log-in and "startx"? Tested on both: Armbian_5.73_Aml-s905_Ubuntu_bionic_default_4.20.2_desktop_20190130.img Armbian_5.76_Aml-s905_Ubuntu_bionic_default_5.0.0-rc8-g8201cd167-dirty_desktop_20190304.img

Happy New Year to all of you guys 1. A bit of an update with my device - I managed to start the GUI. As I said before, I've got stuck on the flashing cursor screen after creating mu user account for over well over half an hour. So, I pressed Ctrl+Alt+F2, logged in, and typed "startX" command. Only after this the GUI starts. Same thing happens on a reboot. Is there a way to fix it? Should I provide you with any addition info? 2. The wi-fi card isn't working. It doesn't popup out in the available network devices in the upper right corner connection menu. Is there a way I can identify the card and later the driver for it? 3. Enlighten me. Armbian is installed only in the USB thumb driver or SD card right? So, could it be "out-of-the-box" live USB in the future? Is there a way to flash it to device permanently one the device? 4. If YouTube looses frames running for Armbian's browser is it a fault of a device or rather used USB thumb drive? 5. Is there any light weight HTTP stream screen app toy recommend?

Does anybody know which DTB should I use for AZW W95 2/16 (S905W) for Armbian? https://www.gearbest.com/tv-box/pp_736120.html?wid=1433363 1. I burnt Armbian_5.67_Aml-s9xxx_Ubuntu_bionic_default_4.19.7_desktop_20181228 onto a USB flash drive and followed the new instructions. https://forum.armbian.com/topic/7930-armbian-for-amlogic-s9xxx-kernel-41x-ver-555/ 2. I did try those two DTBs (and for chaining each DTB you have to burn the USB again): meson-gxl-s905w-tx3-mini.dtb and meson-gxl-s905w-p281.dtb. No luck with these two. After creating a user account instead of loading the desktop I get flashing cursor. After, I plunged the power and plugged it back in the loader says "Started Update UTMP about System Runlevel Changes" and later nothing happens. Any ideas?