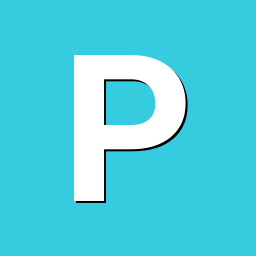 Posts

5

Joined

Last visited
Recent Profile Visitors
The recent visitors block is disabled and is not being shown to other users.
Pctrend's Achievements
Newbie (1/14)
Recent Badges
1
Reputation
Hello, I found a description for installing Armbian on x96 max plus. I checked it and it works very well. Working for me like personal plex server . I wonder if there is any way to get control of the front display in Armbian. Maybe some hint whether display control is possible? Link to Install Linux on X96 max and max plus : http://mrbluecoat.blogspot.com/2020/10/install-linux-on-x96-max-x96-max.html

Hi everyone maybe someone will use it http://openlinux.amlogic.com:8000/download/doc/Amlogic_S905X2_Buildroot_Preview_Release_Notes_V20180418.pdf I have just made my first steps in ARM and Linux.

Gentlemen, I'm sorry I did not thank you immediately for your suggestions. But I could not get more memory in Armbian. On the box from the bottom: Mele model A2000G . After a few hours of fighting, I opened the box. I found memory chips on the PCB. MT29F32G08CBACA FLASH 4GB MLC 2PCS X H5TQ2G63DFR-H9C DDR3-1333H (supports down binning to DDR3-1066F), x16, density: 2G That means I have 4 GB of flash and 512 MB of RAM even though I have an A2000G sticker on the box. Thanks for support . Igor, you're doing a great job.

Welcome to ARMBIAN 5.65 stable Debian GNU/Linux 9 (stretch) 4.19.17-sunxi System load: 0.78 0.55 0.52 Up time: 23:11 hours Memory usage: 33 % of 485MB Zram usage: 6 % of 242Mb IP: 192.168.0.16 192.168.0.19 CPU temp: 32°C total used free shared buff/cache available Mem: 497216 166340 118280 3652 212596 317116 Swap: 248604 14592 234012

Igor I recently installed ARMBIAN 5.65 stable Debian GNU / Linux 9 (stretch) 4.19.17-sunxi from (https://dl.armbian.com/melea1000/archive/). Everything works very well. Because I have Mele A2000g I have 1G Ram. Can you tell me how to change your image so that Armbian can see the full 1G Ram. I am trying to compile, but it's hard for me to be my first contact with Linux. Maybe you could also compile such a version?