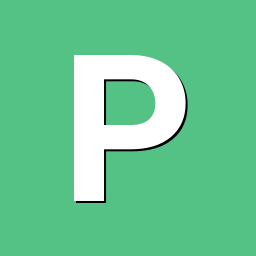 Posts

49

Joined

Last visited
Forums
Member Map
Store
Crowdfunding
Applications
Everything posted by Peyton
Nevermind, except the u-boot which can't update, after an update and a reboot all goes on 5.90. I did not edit my previous reply just for information if someone got the same question.

I flashed back android and Armbian buster with Linux 5.7.2-arm-64 (old version which i found on internet) and it works on emmc.. It's a bit frustrating that the latest available isn't working anymore on tv boxes that was working before.. Can i manually update to 5.9 kernel ? What do i have to do ? I remember some swapping file on FAT partition. Do someone remember what to do ? Thanks.

I renamed the uboot for S912 (as it is on KM8P) u-boot-s905x-s912. and this file : meson-gxm-q201.dtb as i always used it before. Of course it works on SD but i want to install it on EMMC so i used install-aml.sh.

Hi there, I was a happy user of armbian balbe150's build and wanted to update to the latest one as i was on a very early kernel. I tried to push it on my box freshly factored by default usb burning tool and android img from mecool. Install SD as usual with the settings according to the first post of balbe thread (it changed with the u boot) but after installing on emmc i'm stuck at the u boot and don't know why as it was working correctly on previous builds. If i put SD back it boot right away on it. Guess it is a emmc boot number or something wrong like that. If i do lsblk i can see emmc 0 (sd) and emmc 1 (real emmc) Do you guys had the same prob ? i wish i had never wanted to upgrade and flash android back. Ps : I don't have the previous img on my PC

Thanks ! I use it on docker on my x96mini with portainer and ouroboros to auto update docker but it can help a lot of people.

x96mini 2/16 dtb : meson-gxl-s905w-p281.dtb 20.06.0 arm-64 bullseye current 5.7.6 desktop TEST GPU http://ix.io/2qBh

I can't find it. Seeing some game test on sbc only and guitar plays

same as headless server. You just have to run startx to go on desktop if i remember right.. (i'm on headless on x96 mini.. It's not a good chip for desktop version too weak imo).

Which model do you suggest for 50/55 balbes ?

Seems to be pretty powerful. I read it can achieve 100k Antutu.

Don't know maybe because kernel related 0227 is on 5.5.1 final and 0306 is on 5.6-RC4.

I have a 2GB/16GB and i installed it yesterday with buster no desktop on emmc. I tried with bionic and i add a problem with sudoer.

Thanks. Yes, i was indeed on those images but they are deprecated. I rolled back on them since the script is update.

Shame on me. I tried to upgrade my km8p from scratch from this image and i didn't understand why it bricked 2x my tvbox before seeing that line.. :) Please don't hesitate to precise when it will be ready. Thanks ! :)

Mine is also a KM9 but 100Mbps ethernet only.

Hi, i have the same device and use it with x96max iii dtb. I previously used the same dtb as you. Did you manage to install it on the emmc ?? It failed at boot and i have to restore it to android to make it works again. Thanks.

Is it normal you use khadas vim2 dtb for your T95K pro ?

CPU affinity isn't working on docker. On my S912 is it. It's not a big deal anyway it was just to inform about that. :)

@balbes150 do you have any advice for that problem ? Thanks.

I have this error with S905X2 CPU on last 2 images. I hadn't on 5.1. Do i have to do anything to avoid it ? Thanks.

Did it. Seems to be working on SEI Robotics SEI510 dtb. Great ! Thanks. Just to be sure no hardware is missing do i have to type dmesg and check what is red like that ? [ 3.750403] dwc3 ff500000.usb: Failed to get clk 'ref': -2 [ 9.035664] brcmfmac: brcmf_fw_alloc_request: using brcm/brcmfmac4335-sdio fo r chip BCM4335/1 [ 9.036436] usbcore: registered new interface driver brcmfmac [ 9.040954] brcmfmac mmc2:0001:1: Direct firmware load for brcm/brcmfmac4335- sdio.bin failed with error -2 [ 10.044168] brcmfmac: brcmf_sdio_htclk: HT Avail timeout (1000000): clkctl 0x 50 or another command is more precise ? I don't have a clue about the result except it seems to concern usb port. Thanks.

Do km9 has any chance to work in the near future or do i have to forfeit and use it as android tv box as it's not working with meson-g12a-x96-max.dtb ? How could we help by extracting file or such Balbes150 ? Thanks.

What about if we got headless server (gparted, geany steps) ? I know for geany we can use nano easily but for gparted except if i do it on a linux computer aside i'm not able to use command lines.. :p

Will do asap ! :) Thanks.