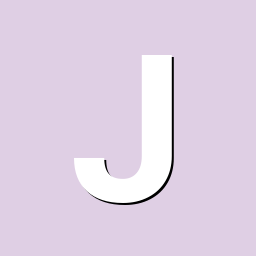 Posts

4

Joined

Last visited
Recent Profile Visitors
The recent visitors block is disabled and is not being shown to other users.
That is correct yes, once the system boots into Armbian the disk is accessible without issue. I've also managed to enable the built-in SATA port by writing the GPIO registers from u-boot, which is also detected correctly in u-boot (that's a JMicron 2329). I'll make a follow-up post about that.

Hi all, I have a Tronsmart Vega S95 Telos box that I am running armbian 5.76 using an SD card. This works fine, however I would like to boot from a USB to SATA converter instead. It is using a JMicron jms578 which works once Linux has booted however attempting to probe USB devices it prints an error. Is there any way I can make my drive work? I am using the stock Amlogic U-boot, version information also printed below. gxb_p200_v1#usb reset board_usb_stop cfg: 0 (Re)start USB... USB0: dwc_usb driver version: 2.94 6-June-2012 USB (0) peri reg base: c0000000 USB (0) use clock source: XTAL input, div: 1 USB (0) base addr: 0xc9000000 Force id mode: Host dwc_otg: Highspeed device found ! scanning bus 0 for devices... dwc_otg: submit_control_msg: control data phase error (ret = -1) usb_new_device: Cannot read configuration, skipping device 152d:0578 1 USB Device(s) found scanning usb for storage devices... 0 Storage Device(s) found gxb_p200_v1#version U-Boot 2015.01-ge90bf25-dirty (Nov 27 2015 - 11:21:11) aarch64-none-elf-gcc (crosstool-NG linaro-1.13.1-4.8-2013.11 - Linaro GCC 2013.10) 4.8.3 20131111 (prerelease) GNU ld (crosstool-N

Thanks, after adding the correct resolution with xrandr I was able to change it via the settings menu.

Hi, I downloaded this image here: https://yadi.sk/d/srrtn6kpnsKz2/Linux/ARMBIAN/5.76/S905/4.20/Armbian_5.76_Aml-s905_Ubuntu_bionic_default_4.20.5_desktop_20190224.img.xz However the screen resolution is only 720p. How do I change it? The previous information about a hdmi.sh file is no longer valid (the file does not exist).