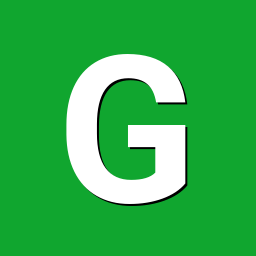 Content Count

28

Joined

Last visited
Recent Profile Visitors
The recent visitors block is disabled and is not being shown to other users.
Hi Back problem Im build armbian Armbian_20.11.0-trunk_Orangepi3_bionic_current_5.9.5 and eth0 down, no ip address, no link, how fix this? thanks

If the temperature is above 60, the processor resets the frequency to 1.5Ghz, active cooling will give stability.

Im understood I have this board, but Im dont have up panfrost. used this http://linux-sunxi.org/Mali_Open_Source_Driver and https://www.96boards.org/blog/panfrost-rock960/ Has anyone been successful in this? who can explain in a simple if not huckster here?

Hi How your up hw mali midgard on armbian and kernel 5.3? Any mini tutorial?

Hello Im build armbian 5.2.x (and mesa), but I don't have enough tutorials to up panfrost on mali. Tell me, did someone manage to get him to work normally?

Hi. Not booting last armbian ubuntu. Opi 3 flash sd on 190607 and freeze boot console massages key map. solder the capacitor? maybe two capacitor?

Hi Someone opi3 repair bootrom? Flash zidoo firmaware to opi3 and after have problem. Thanks

It is brake for these ARM SOC devices. Fbdev version and gbm/wayland exist armhf devices and very bug. I tried to substitute Open Source Mali Midgard on kernel build but have many error. Im don't have normal manuals, need many time and knowledge. And this not fact!

Some use libhybris on midgard android drivers to unix sytem, but im don't have this experience. 240fps? but im used megous 5.1 on arch linux in AssaultCube max 12fps to xserver-xorg-video-dummy ...

Excuse me for time. Did you up Internet eth0? And unpack firmware img? Im have opi3 h6 and compile android sdk opi3 sdk 7.0 lichee, but many problem. Bug root, and bug eth0 mac 0.0.0.0, you can advise? for mac 0.0.0.0.0 maby this problem? [gmac0] gmac0_used = 1 phy-mode = "rmii" # change this to "rgmii"? gmac_rxd1 = port:PA00<2><default><3><default> gmac_rxd0 = port:PA01<2><default><3><default> gmac_crs = port:PA02<2><default><3><

Prompt real to include linux kernel video gpu mali midgard opi3? And possible midgard to apply?

Sorry, just buld and work reboot, but what im get this problem megous rep and last development uboot, I do not understand. Many thanks for your work guys. Armbian development kernel, dtb, modules for H6 great work to Arch Linux. PS dmesg bionic opi3 little things

No this megous, but isn't there fix?

Im compile last uboot for opi3 and have old problem. Put reboot = poweroff . Again power unplug. Only me problem?