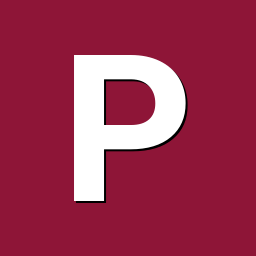 Content Count

14

Joined

Last visited
Recent Profile Visitors
The recent visitors block is disabled and is not being shown to other users.
Sirs, I am not sure what I need to do in order to fix the problems I seem to be experiencing with zram.

In /sys/module there does not appear to be a lowmemorykiller directory. Such a module also does not appear to exist in /lib/modules/4.9.190-odroidn2. Is there another option?

I don't know what is using zram. Is it just installed, enabled, or turned on by Armbian by default? executing $sudo apt install zram-config: $ sudo apt install zram-config Reading package lists... Done Building dependency tree Reading state information... Done Package zram-config is not available, but is referred to by another package. This may mean that the package is missing, has been obsoleted, or is only available from another source However the following packages replace it: linux-buster-root-espressobin linux-buster-root-xt-q8l-v10:armhf linux-buster-root-ti

I am using the latest kernel from the Armbian repo (4.9.190-odroidn2 #1 SMP PREEMPT Mon Sep 2 07:23:40 CEST 2019) with the Debian Buster minimal image.

I have installed the Debian Buster minimal image of Armbian on the Odroid N2 but the board seems to lock or mostly freeze up when using SCP to it. Transfers stall and there is no progress after about 30-45 seconds. I think there is a kernel error but I'm not sure how to interpret DMESG output. There seems to be continuous errors with zram0. I have tried to search the forum for related posts but there do not seem to be ones that support fixing or resolving the issue. Kernel: $ uname -a Linux nas 4.9.190-odroidn2 #1 SMP PREEMPT Mon Sep 2 07:23:40 CEST 2019 aarch64 GNU/Linux

On an Odroid N2 booting off emmc with latest Armbian (N2 version) and I seem to be experiencing systemd issues. That is, I am wondering about why dmesg outputs large amounts of lines like this: ... [ 408.353157] systemd[1]: apt-daily-upgrade.timer: Adding 3min 5.637095s random time. [ 593.391396] systemd[1]: apt-daily-upgrade.timer: Adding 13min 57.828168s random time. [ 624.553751] systemd[1]: apt-daily-upgrade.timer: Adding 43min 35.931355s random time. [ 2081.551467] systemd[1]: apt-daily-upgrade.timer: Adding 34min 59.099369s random time. [ 2081.722289] systemd[1]: apt-daily-upgr

Can this work on the Armbian N2 release? Also, I have EMMC and no SD CARD. I got about as far as But, Armbian for N2 does not have boot.cmd. Do you mean boot.ini? Further, there is no boot.scr so this command doesn't appear to work. And, also I believe "-A arm" should reflect ARM64 or arm64? I'm not sure which notation is correct. But, the N2 is an ARM64 board. There also appears to be an error with CRYPTSETUP in /etc/initramfs-tools/initramfs.conf, as it is reported to be deprecated. Hopefully someone can assist with co

Hello, I have Armbian running on my N2. I have installed OMV through armbian-config. There did not appear to be any errors; and, OMV is assessible via the web gui. However, when I try to install NCP via armbian-config, it just says "Loading install info..." then goes back to the Softy screen. I do not see any other errors. I do not know where to look for what errors are preventing NCP from installing since armbian-config and my N2 seem to be functioning properly at the moment. Does anyone know how to get NCP installed?

Sorry for asking for help, bro.

I have installed Armbian 5.86, stable and installed NCP through Softy. However, when I connect to IPADDR:4443 or https://nextcloudpi there is nothing to be found or connection refused. Is there some magic sauce used to get NCP working on Armbian? I even went back into Softy and reinstalled it but it keeps the * next to it as it's already installed. T_T

I also installed OMV via Softy but now would like to uninstall it. Softy doesn't seem to support uninstall, as of May 2019, and apt purge didn't seem to also remove `openmediavault`. Does anyone have a clean way to properly uninstall OMV (via Softy?) or do I have to completely reinstall Armbian to get a system without it?

Does @JuanjoAr's build include the Hard Kernel Linux kernel specific to the N2? Or does that ARMBIAN development release include any Hard Kernel N2 patches?

Hello, just curious ... is there a working Armbian for folks with the N2 ? I didn't see a release on the download page and forums search didn't find it, if it exists. Thanks.

Didn't see anything from a search of the forums, so ... on a Rock64 with Armbian, I have compiled the 8723bu driver since it is missing. However, when this driver is loaded, only 2G wifi APs are visible. I am trying to connect to a 5G wifi AP. Other devices do not have a problem connecting to this AP. The Armbian install just can't seem to see it. I see the usb wifi in iw and in iwconfig. I'm just not sure how to get the usb wifi to connect to 5G when only 2G wifi APs show up. I've tried the usb wifi in all three different USB ports, and in all cases it still can't see 5G wifi, only 2G.