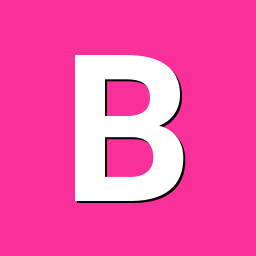 Posts

8

Joined

Last visited
I'm a little out of ideas what is rong ? My OPiPC is functioning well with all 12v 19v and 24v + converter to 5v but OPi+2E sometimes flickers red led, one time functioned but mostly dosen't. Clearly I'm using methode 2 https://de.aliexpress.com/item/Hot-POE-Cable-Passive-Power-Over-Ethernet-Adapter-Cable-POE-Splitter-Injector-Power-Supply-Module-12/32695459204.html? https://de.aliexpress.com/item/New-Banana-Pi-M2-USB-Switch-Cable-USB-Wire-To-DC-Port-Charging-Switch-Cable-For/32521915580.html? https://de.aliexpress.com/item/Fine-6-24V-12V-24V-to-5V-3A-CAR-USB-Charger-Module-DC-Buck-step-down/32807024340.html? https://de.aliexpress.com/item/Free-Shipping-New-Arrival-DC-6V-40V-To-5V-3A-Double-USB-Charge-DC-DC-Step/32728305031.html? if im not over POE OPi+2E functions with both converters

as I understand FEL can alsow be used with https://www.aliexpress.com/item/1-pair-Male-to-Female-USB-2-0-Rj45-LAN-Ethernet-Network-cord-Cat6-Cat5-Cat5e/32656661487.html?spm=2114.01010208.3.25.wYSZBa& for an wired IP Camera system!?

I'm also very interested in the 5MP camera opi comes with there is alreadya guy that figured it out. http://sanchosk.blogspot.ro/2016/08/orange-pi-one-and-camera.html there is a forum post (that I'm not able to find at the moment) that makes it copy pastable but still there is no tut to combine all with Octo. This can be all scripted for !!!!!!armbian-config!!!!!!! instead of images.

this guy figured it out with PCA9685 but what do we have to change to drive servos

Motioneye can be used with some combination of:? https://forum.armbian.com/index.php/topic/1000-read-only-file-system/ https://hallard.me/raspberry-pi-read-only/ or do we have to wait for Network booting on H5 (NOR Flash ...) im trying to get to a system with watchdog timer, POE, ... for least maintenance

Where do i get those Armbian Xenial 16.04? You arent meaning 15.10 xulong ...

progress with Xenial server Banana Pi pro https://github.com/ccrisan/motioneye/wiki/Install-On-Ubuntu sudo apt-get install python-setuptools pip install --upgrade pip but i still need it on OPiOne and Lite

I get when adding a new camera An error occured. Refressing is recomanded. After refresh there appears a Cam without immage. Tested it on Orange Pi One/PC/BananaPro with USB and OPiCam. The usb cam are autorecognised in MotionEYEOS so there is stil something broken in my install. sudo nano /etc/modules has alsow to be edited for gc2035 vfe_v4l2 ?