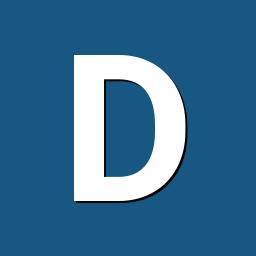 Content Count

89

Joined

Last visited
Forums
Member Map
Store
Crowdfunding
Everything posted by dragonlost
for example : (for phd2 ppa, but same for all other new ppa) : on /etc/apt/sources.list.d/pch-ubuntu-phd2-focal.list : deb http://ppa.launchpad.net/pch/phd2/ubuntu focal main All default source for armbian and ubuntu is on "bionic" (18.04lts)

is same for 19.11.3 4.4.192 Nanopi Just need test last image for tinkerboard

Hello @Igor I have finally understood the problem. From version 4.4.192 on nanopi and 4.4.190 on tinkerboard. When adding a PPA this one is automatically added with the sources for "focal" (20.04LTS) instead of "bionic" (18.04LTS). PPA which does not work, is not compatible with "focal", that is why.

Hello. I wanted to test the latest version of armbian for tinkerboard (Armbian_19.11.3_Tinkerboard_bionic_legacy_4.4.199_desktop) Unfortunately this version does not work and not start. The green led remains off. I try with different sd micro card of different brand and I check the key SHA. With my old version no start problem (Armbian_5.95_Tinkerboard_Ubuntu_bionic_default_4.4.190_desktop). in addition the previous images were deleted thank for help!

Hello. after a lot of tests: For nanopi-m4: the latest PPA bug-free version is: 4.4.190 For the tinkerboard: The latest PPA bug-free version of is: 4.4.182 I do not understand where this bug comes from but I test 2 ppa totally different: ppa:pch/phd2 ppa:mutlaqja/libgphoto2

My last test is on june 2019 (on 4.4.190) for nanopi-m4 and tinkerboard.

No bug on 4.4.190. Ppa bug is just for 4.4.192 on nanopi-m4 I will test on the tinkerboard.

I tested the version: Armbian_5.90_Nanopim4_Ubuntu_bionic_default_4.4.179_desktop If I switch to 5.3.0-rc4 5.99.191102 no have error for PPA. I just have to test version 4.4.190 all this test is just for nanopim4 because she most faster board

I tested the version: Armbian_5.90_Nanopim4_Ubuntu_bionic_default_4.4.179_desktop If I do "sudo apt update" then "sudo apt upgrade" I pass in 4.4.192 and I have the same error. By cons, if I freeze the kernel, and I made an update / upgrade, I can add without problem all the PPA. I tried on the basic version in 4.4.192 to pass in 4.4.179 but I still have the bug with some PPA.

Apart from this problem no major problem. On armbian

for all test my board is synchronize with internet time. I tested the same PPA on a raspberry Pi 4 on xubuntu and everything is very well done.

Yes, all this software is build for armhf/aarch64 my projet : https://github.com/Patrick-81/NAFABox everything worked fine until now

after sudo dpkg-reconfigure ca-certificates, problem not solve

I wanted to update my tinkerboard and my nanopi m4. I tested the following versions: - Armbian_5.98_Nanopim4_Ubuntu_bionic_default_4.4.192_desktop - Armbian_5.95_Tinkerboard_Ubuntu_bionic_default_4.4.190_desktop - Armbian_5.95_Tinkerboard_Ubuntu_bionic_default_4.4.190 with most of the ppa that I add I have the same error: 404 Not found [IP: 2001:67c:1560:8008::15 80] E: The repository 'http://ppa.launchpad.net/mutlaqja/libgphoto2/ubuntu focal release' does not have a Release file. N: Updating from such a repository can't be done securely, and is therefore

hello i have exact same probleme on my NanopiM4 with Armbian Bionic. Did you find a solution ?

Hello. I would like to use wiring pi on my nanopi-m4, but unfortunately I can not change the mode of 3 gpio (11,15 and 16 on wiring-pi number), it remains stuck in "in" mode when I try to change its mode . After restart it returns to "alt" mode. all other gpio support by wiring-pi this normally features. it's quite disabling because the nanopi-m4 card has only 11gpio and I need 10. On datasheet is i2c_3 and spdif pin as well. No have bug/debug message

Nobody got this bug? no one would have a solution to offer me?

Hello. I run media-rk3288.sh on my tinkerboard but y have 2 error : Remplacement de fichiers dans l'ancien paquet libgles2-mesa-dev:armhf (18.2.8-0ubuntu0~18.04.2) ... dpkg: erreur de traitement de l'archive packages/libs/dev/libmali-rk-dev_1.6-1-0armbian1_armhf.deb (--unpack) : tentative de remplacement de « /usr/lib/arm-linux-gnueabihf/pkgconfig/wayland-egl.pc », qui appartient aussi au paquet libwayland-dev:armhf 1.16.0-1ubuntu1.1~18.04.1 dpkg-deb: erreur: coller subprocess was killed by signal (Relais brisé (pipe)) Préparation du dépaquetage de .../librockchip-mpp-dev_2017

how can i know if it is activated?

After install and reboot in my nanopi-m4 board ( kernel 4.4 Ubuntu Bionic), no have icon on my desktop (ubuntu mate) but when i click in desktop, application run. As if the icons was there but we can not see them anymore. is very strange.

After lot of test. In kernel 4.19.18 hotspot runing and accept connection but wifi rate is too bad (very low rate). In 4.4 rate is good.