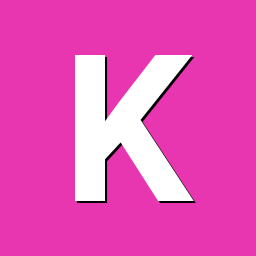 I am running Linux 5.9.14-mvebu for over 14 days now (up 14 days, 20:12) without any problem. Thank you very much to all involved tracking down and fixing the issue.

I just ran apt-get update && apt-get upgrade and did not see a kernel update. Is this expected, if yes is there any ETA if I do not want to build the kernel myself?

Sounds great, thanks in advance, I am looking forward to having a stable Helios4 again.

How does it work or better when will it be possible to run apt-get upgrade to update to a 5.18.* kernel without the problematic DFS patches?

@gprovostThanks for the hint. You are right, the Helios4 one does 12V/8A and the Synology one only 12V/6A. I will switch them back, @MangixYou were also right, raid check finished successfully running kernel 4.19.63-mvebu #5.91 (with over 36 hours of uptime at the moment) I saw in the other thread the system freeze is related to the DFS patches, therefor this thread can be closed now. Thanks to everybody for your input and help with this problem.

System froze again during raid check. I was using kernel 5.8.18-mvebu and the PSU from my Synology NAS. I just prepared a SD card with the Armbian_5.91_Helios4_Debian_buster_next_4.19.63.img image As suggested by @Mangix this kernel might also be stable in my case.

@gprovost As I also have a Synology DS214+, I just switched the PSUs, both are up and running. The Helios4 is running raid check again, let us see what will happen @Mangix If changing the PSU does not have the desired effect, I will try kernel 4.19.63 You can still find the image here https://archive.armbian.com/helios4/archive/Armbian_5.91_Helios4_Debian_buster_next_4.19.63.7z

Since the beginning, it is still the original PSU I got with the Helios4 in February 2018.

Short update running 5.4.66-mvebu now, resulted in a system freeze in just a couple of minutes running raid check. I am officially out of ideas. The Helios4 was running fine for many years when I got it after the successful Kickstarter campaign. I can not really pin point when it started freezing (I think it started after October of 2019). I am also not sure if it is a hardware or a software problem.

@gprovostThanks. Having a watchdog will restart the system in case it freezes, like it does for @Mangixand @fri.K I would be more interested in helping to fix the underlying problem. How can I help?

@gprovost Not sure if this is expected or not, but since you asked before, this is running Armbian_20.08.13_Helios4_buster_current_5.8.16.img.xz without any changes. root@helios4:~# systemctl status watchdog.service Unit watchdog.service could not be found.

It froze again during raid check I will try kernel 5.4.66-mvebu, like suggested by @fri.K After that I am really out of ideas

Bought a new micro SD card and put https://dl.armbian.com/helios4/archive/Armbian_20.08.13_Helios4_buster_current_5.8.16.img.xz on it. Booted, set up the root password and directly started a raid check (9.4% done so far). I am very excited to see what happens.

I guess in your cases the system also freezes and the watchdog service is rebooting the system then. I am going to setup the system from scratch using https://dl.armbian.com/helios4/archive/Armbian_20.08.13_Helios4_buster_current_5.8.16.img.xz tomorrow.

I would see freeze, as the system is not usable anymore (not reachable via network nor serial). The logs also do not indicate a reboot. If it would be a reboot I would expect the system to be in an usable state afterwards.