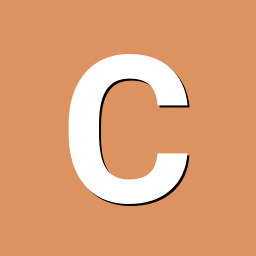 Posts

214

Joined

Last visited
Forums
Member Map
Store
Crowdfunding
Everything posted by constantius
La frite sbc is avalaible via preorder. This board dont have micro-sd slot. It is avalaible with eMMc module. Can we expect armbian for such sbc? Can i suggest it as support board?

Just for info from cnx-software. Orangepi 3 H6 chip is launched!!!!

Hello I searched the forum and there is a lot of sd card performance topics. Im using SanDisk microSDHC 16GB read 98mb/sek UHS I C10 which cost 7.43 USD. I have given up Samsung EVO cards. Sandisk is much better. I have found in promotion - costs only 4.12 USD, read 100MB/sek Toshiba M203 microSDHC 16GB UHS-I, clas 10. There is no information about I/O transfer. Which sd-micro card do you recommend ? I mean card costs max 10 USD or even cheaper.

How fresh.? I have downloaded armbian 5.67 kernel 4.19 from download page dated 07.12.19 build. I blocked upgrade kernel, did upgrade and reboot ( still quick boot, install DE, reboot - still quick reboot. And then installed libreoffice firefox thunderbird xfce4-goodies, hardinfo synaptic, caja mate-system-monitor engrampa and reboot AND FINALLY BOOT TOOK 8 minutes I did it today 2 hours ego. I MEAN UBUNTU BIONIC IMAGE DEBIAN STRETCH WORKS !!

I thinks its depend on software i have installed. Fresh armbian 5.67 bionic kernel 4.19 installation boot quickly. Then i installed a lot of software which i normally used to. And now system boots slowly. I have now no idea which program did it. hm... i have to check it

"It would appear the "Linux hates HDMI--->DVI" situation is back. My typical testing monitor with DVI does not work at all and my proper hdmi one works perfectly." It is not HDMI-DVI connection fault. HDMI also but long time. Now iam trying new kernel 4.19. 4.14 boot long. maybe this help something

ubuntu announced 10 years of support for version 18.04. This is due to the willingness to support devices and iot platforms. Is therefore armbian based on 18/04 will be supported for 10 years?

I have done it. System works. I tested it. Thank you very much for your reply Condoscope. I can confirm that Armbian 5.65 Bionic Desktop work on EMMC Firefly-rk3399. Best regards

https://botland.com.pl/akcesoria-odroid/6537-konwerter-usb-audio-jack-karta-dzwiekowa-do-odroid.html I have only one sound card. It works with other SBC i have. Rock64 Ubuntu bionic kernel 4.4 does not recognize it.

Your build Armbian 5.65 kernel 4.4 and my build 5.65 the same kernel - system has sound only via HDMI monitor. Is it possible to enabled audio via 3.5 jack or external USB sound card?

I downloaded armbian 5.65 bionic default desktop kernel 4.4.162 image and burned it on sd-micro-card. I was looking for instruction how to boot from sd card on firefly www.pages. And also on firefly forum. There is no information how to boot from sdcard. During the boot i pressed pwr button and also combination of reset and recovery button but device not boot. Do you have any knowledge how boot system from micro-sd card? PS I have downloaded firefly image for booting from sd card . it works. Your image armbian 5.65 bionic does not boot at all. To boot from sd card you need press PWR Key button only. Did you checked your image that is bootable?

I have build Armbian 5.65 Bionic Kernel 4.14 and it works till first reboot. After reboot black screen. Errata Desktop environment boot after 12-15 minutes

La Frite will be avalaible on november 2018. Now you can back it on kickstarter web page. specs.; https://libre.computer/products/boards/aml-s805x-ac/ This is my proposal to support. Best regards

yes i can confirm that Armbian 5.59 based on Debian Stretch kernel 4.14 is running well. on my la potato screen is black after reboot. System is booting but not to the desktop environment or even to the console. I installed lightdm but nothing help.

Hi I have build Armbian Bionic 5.64 and 5.46 with XFCE desktop and system works only to the first reboot. After reboot i see only black screen. Kernels 4.18 and 4.16

"Don't have this board. Untested. https://dl.armbian.com/firefly-rk3399/" Are they images for EMMC or only micro-sd cards?

Hello On the bananapi forum I noticed Igor's post (2018/08/22) that is for download image for bananapi m2 ultra. Support is not provided. I have a question about the sound device. This one directly from the SOC R40 is not supported and no one is working on it as. I spied this in the matrix for allwinner. But I use an external sound card on usb https://www.hardkernel.com/main/products/prdt_info.php?g_code=G141629380416. It works with every kernel and single board. And here in the case of the 4.18 kernel and bananapi m2 ultra, there are problems with getting connected to the pulseaudio server; which does not work at all. Is there a chance that this will be corrected. Or rather, this version of armbian dev which has gone out no further development will not be anymore.

I hold boot button 3-4 minutes. No bootloader welcome screen. Only black monitor.

I have downloaded 5.59 Nanopi T3 plus Ubuntu bionic, kernel 4.14.69. When i press boot button on my Nanopi T3 ( without plus ) nothing is happens.

I must say that im suprised. I installed Armbian 5.59 Bionic on Nanopi T4 and found little cores A53 overclocked 1.80GHZ and big A72 cores clocked 1.90GHZ. Im using double radiator 3.5 cm x 3.5 cm. It is not very hot. I was not expecting such good job from Nanopi. On Firefly RK3399 i must to use third 3.5x 3.5radiator and it is getting hot at clock speed 1.4ghz a53 and 1.81ghz a72.

it is not mechanical damage. its glue. i have to gluted it

these photos are pine64-lts ( 1 ) and rock64 ( 2,3). I have to gluted both. Barrel from rock64 was very frequently used. ( year old ). Not good quality from pine.

pine64 products have sloppy DC connectors. This connector simply detaches from the motherboard. I use in production pine64 pine64-lts pineH64 and rock64. As a result of switching on and off the dc connector, in each case it has peeled off and does not hold power. I've attached the DC connector with glue but that's not what the factory mount. The low price now goes sideways. workmanship worse than nonopi.

Hardkernel team released ubuntu 18.04 mate 1.20.1 for odroid c1, c2, and XU4, on kernels respectively 3.10, 3.16, 4.14. Let's say that the C2 odroid still works. but ubuntu 18/04 at 3.10 C1, with heavy MATE 1.20 it does not really work. It's a misunderstanding. First of all there are problems with graphics and where the rest. Bows to Igor. -)

I just pay attention. XFCE4 and third software eg chromium in debian 9 has more errors than in ubuntu 18.04. These are errors unrelated to the armbian. Quite simply, the debian developers probably do not test their packages as accurately as ubuntu. These are the dissapearing clocks XFCE panel, the lack of the chromium minimization button, the synaptic correction not working in the search option, and so on. They do not matter to you, but they are important when used by ordinary users in production. I see that you have a lot of images doing Debian 9. If you can already consider doing images ubuntu 18.04. Ubuntu is also faster than debian 9, really feel the difference.