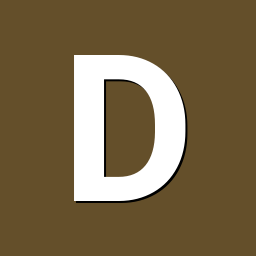 Posts

16

Joined

Last visited
Recent Profile Visitors
The recent visitors block is disabled and is not being shown to other users.
Ok. Thought I would include the latest dmesq-w log . Helios64 appeared to reboot and I wasn't able to access the serial/usb console or via ssh. Had to hard reboot the unit. I've shut it down for now. Will wait to see what transpires over the next few firmware updates.

I was able to complete my media file copy from my Qnap server yesterday but thought I would try copy files from the Qnap server to the Helios64 today via Qnap's FileStation service (smb file copy) to the Helios64. It was an attempt to copy directory structure of approx 95gb. It appeared to be working but failed halfway thru causing the Helios64 to reboot. I've included the dmesq-w output. Not sure what's happening. Looks like I'll have to consider delaying my migration to the Helios64 until there is a more stable firmware unless someone has some other ideas as to what I should be doing in the way of troubleshooting these issues. dmesq-w.txt

Ok. Synch job failed after about 16hrs. My Qnap reported: Type Date Time Users Source IP Computer name Content Error 2020/12/18 01:42:14 System 127.0.0.1 localhost [Hybrid Backup Sync] Failed to complete Sync job: "One-way Sync 1". Remote host does not exist. Have attached dmesg log from Helios64 . Not sure what to make of it. dmesg-w output.txt

Thanks. I've setup a putty serial connection and setup dmesq-w running. Will see what happens. The re-established rsync session has been running for the last 14hrs without a hitch so far. The job is now 44% complete. Will sit tight to see whether it completes and if not hopefully find something in the logs.

Ok. I've rebooted my Helios64 and restarted the rsync job. Currently running for about 30mins. Will monitor. I'm assuming I should have a look at either the messages and kern.log when the job fails?

How best create logs? Sent from my SM-T713 using Tapatalk

Ok. I guess I spoke to soon in regards to the status of eth1 2.5gb link. It appears the link is dropping. It seemed to have run ok for about 5 hours then failed. Noticed the link speed dropped to about 2-3MB and rsynch finally failed. I rebooted the unit and restarted the rsync job. It seemed to startup ok and ran for a few minutes with speeds hitting 60MB/sec and then failed. My ssh connection also timed out. Oh well. Not sure what my next options are. For the time being I'm shutting her down :-(

I'm currently running with the Armbian_20.11.4_Helios64_buster_current_5.9.14 image. Running OMV5 and currently rsyncing my media files from my Qnap server. Seems to be syncing at a sustained rate of 60MB/sec at the moment via eth1 2.5gb link. Not sure if the 60MB/sec is optimal does anybody else have any other findings to compare with? My Qnap 469L is setup with 2 x 1gb ethernet aggregated to my Zyxel switch where the Helios64 is connected to the same switch on one of its 2.5gb ports. Looks like the job (6.7TB) will take about 13 hours which is quite a bit quicker than the same sync my Qnap (2x1gb aggregated link) to my Qnap (100mb) did in about 3-4 days :-) So far so good.

Likewise after upgradign to Armbian20.113 Buster eth1 2.5gb network disappeared.

Was wondering if there is a utility similar to the Khadas Krescue boot utility that allows one to backup/install emcc images?? I found it very useful to backup my Khadas images as well as installing different os. The description is as follows: 'Krescue is an extremely small (21mb) operating system that you can boot directly from a micro-SD card or your EMMC. It is a "Swiss Army knife", and you can use it to perform a variety of low-level SBC maintenance tasks. Most notable of which are backing-up your EMMC by dumping a raw-compressed .img.gz, and rapidly installing a new OS via flashing a .img.gz back into the EMMC. Krescue can download and install OS images directly from the web via wired Ethernet.' I've finally got my Heliios64 about 2 weeks ago and have it setup to the point I believe its ready for primetime but would like to ensure I have an easy way to backup/restore my emcc image. Any thoughts?

Kobol is now taking pre-orders: https://shop.kobol.io/

Looks like they will be taking preorders as of next week😁 https://blog.kobol.io/2020/01/02/helios64-annoucement/

Yeah. I've got an even older 219P with 2x 4tb drives that I use to backup my 469l on a monthly basis. Will probably use my 469l as my backup once I setup a new NAS hopefully the Helios64 when it comes out. Looking forward to using Openmediavault and Docker when the opportunity arises.