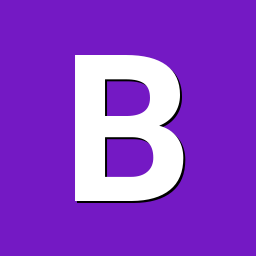 Posts

47

Joined

Last visited
Recent Profile Visitors
The recent visitors block is disabled and is not being shown to other users.
Greetings. One question though: why did you call him media? (kernel)

Xfce 5.10.110-station-m4 works best so far.

I tried the version Ver 20230129-legacy image gnome 3, it works normally without acceleration. I tried to install with the procedure from the download page, but it didn't load the gdm anymore... Thanks!

Is it possible to install gnome with wailand on Armbian version 23.02.0-trunk_Rock-5b jammy legacy 5.10.110?

Thank you for the distributions, they all worked very well. I managed to install AX200 on M2, Bluetooth also works, I used it exclusively for audio (headphones).AX200NGW And a screenshot..

And for me, I'm only interested in wayland. Can wayland be done in another, Kde for example?

Installed with armbian-install to SPI+NVME and works perfectly. Thanks! After this step, I also installed gnome and changed the display manager to gdm3, but when I installed wayland, I no longer had the display manager! I disabled wayland from gdm but I no longer have access to the display manager. What I did wrong? Thank you.

How can I get a driver for USB Geniatech MyGica Stick T230A please? I tried to compile drivers but I don't have the following error: Preparing to compile for kernel version 5.10.110 File not found: /lib/modules/5.10.110-station-m4/build/.config at ./scripts/make_kconfig.pl line 33, <IN> line 4. make[1]: *** [Makefile:376: alliesconfig] Error 2 make[1]: Leaving directory '/home/ady/media_build/v4l' make: *** [Makefile:26: alliesconfig] Error 2 It installs linux-headers-generic (5.15.0.53.53) so I don't know what to do. Thanks.

For USB-C I use a CABLETIME 4k/60hz cable http://www.amazon.com/Adapter-CABLETIME-Thunderbolt-Compatible-ChromeBook/dp/B082XQL1WS?th=1 and the monitor is a Benq G2420HD, Full HD, DVI, HDMI, Senseye+photo. It does not work on the DVI input, but on the HDMI it works.

I replaced the hdmi cable and it works, the previous version works with both cables!

It is about Firefly Station M3 and I tried on hdmi and on usb3, the old kernel works on usb3 as well.

1.What difference is there? 2.Why is it called M4 3.I tried to boot from the SD card but I have no video signal...

Thank you, it's a good board, it's worth it.

Hello, no news about STATION M3 or why it is not included in the official download?