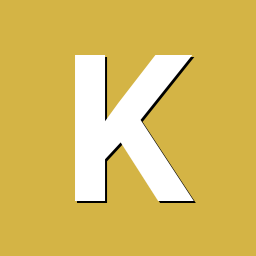 Posts

81

Joined

Last visited
Recent Profile Visitors
The recent visitors block is disabled and is not being shown to other users.
what do you mean by chanige apt repositories ?? change the sourelists to something else ?

https://github.com/orangepi-xunlong/orangepi-build so wee need to wait for 3.0.0 to shwo up on git to use the device trees form 5.16.17. best regards

i will try to check which images is running tomorrow, i recommend using focal and if possible 5.xx kernel

https://redirect.armbian.com/region/EU/orangepizero2/Focal_edge did you try this one it works fine

hi if you set the volume mixer to software it is no problem tuning the volume up and down, from volumino, but this could cause lossy output. best regards

i do not understand how i should help you?

could you use armbian-config 3rd party software and install docker from there, does this work ?

Hi TRS-80, yes, i got a orangepi zero 512MB running with volumino, found here https://community.volumio.org/t/volumio-debian-buster-beta-orange-pi-images/44826/12 i am using the orangepione image Volumio-3.078-2021-07-15-orangepione.img and going to upgrade soon to Volumio-3.198-2022-01-31-orangepione relreased recently and a USB DAC with SPDIF based on PCM2704 found here https://www.ebay.de/itm/401578060510 its the blue board dropdown is PCM2704 connected to the USB Port of the orangepi zero pi, dac is connected to onkyo receiver, and powered via USB output of that Onkyo Receiver on the back to + and - on the Orangepi Zero Header, USB output on the back of the receveir is rated 5v 1A. use proper powersupply and proper SD card than thats totaly enough

orangepizero2 login: [ 36.424984] usb 2-1: device descriptor read/64, error -62 [ 36.728997] usb 2-1: device descriptor read/64, error -62 [ 37.220946] usb 2-1: device descriptor read/64, error -62 [ 37.525006] usb 2-1: device descriptor read/64, error -62 [ 38.268960] usb 2-1: device not accepting address 4, error -62 [ 38.876945] usb 2-1: device not accepting address 5, error -62 [ 38.882920] usb usb2-port1: unable to enumerate USB device shwoing this on console when blugin in a usb stick

this one, i used the EU server for download. runns total fine, no issues sd card is extended and inital startup sript for root password goes througth, and reboot works also fine. which tools do you use to write the sd card, do you use sd card formatter and win32diskimager ? these two are not booting nothing on console only Network led

This image boots fine, reboot does work too Armbian_21.08.9_Orangepizero2_focal_edge_5.15.11.img.xz this image not showing anything on console Armbian_22.02.0-trunk.0023_Orangepizero2_jammy_edge_5.15.18.img

as far as i rember this was the latest verion which was working 22.02.0-trunk.0004

totalay right the 2 is missing, goole search, i have this image here, its not in the archive anymore. Armbian_21.08.1_Orangepizero2_hirsute_edge_5.13.12.img.xz https://armbian.hosthatch.com/archive/orangepizero2/archive/Armbian_21.08.1_Orangepizero2_hirsute_edge_5.13.12.img.xz

https://mirrors.dotsrc.org/armbian-dl/orangepizero/archive/Armbian_21.08.1_Orangepizero_hirsute_edge_5.13.12.img.xz this image boots no problem, but has still the reboot issue

so same problem again any idea on how to fix this from uboot shell ?