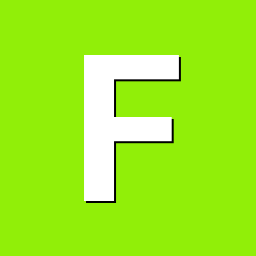 Content Count

9

Joined

Last visited
Good news. Thank you. FredK

I appreciate the work and support regarding armbian. I'm not an advocate of "Never touch a running system!", rather the opposite. I want to learn and to gain experience. Then it might happen that I get into minor trouble sometimes. But I learn most in such situations. FredK

Hi Heisath, thank you for the clarifications. Sure, I can live with the LED problem. My original post was meant to be used as an indication that something must have gone wrong in the last few updates. Let's wait for 20.11. FredK

Hi Heisath, thank you for your post. There are slightly contradictory informations. The welcome message says "Welcome to Armbian 20.08.17 Buster with Linux 5.8.16-mvebu". "uname -a" says "Linux helios4 5.8.16-mvebu #20.08.13 SMP Mon Oct 19 08:14:25 CEST 2020 armv7l GNU/Linux". i.e. 20.08.17 <-> 20.08.13 Using armbian-config to re-install "linux-image-dev-mvebu=20.08.13 5.8.16-mvebu" resulted in an unbootable system. I had to restore the last backup (SDcard). Now I'm back in business, but as before no LED support. Regards Fred

LEDs no more working On Helios 4 I'm using Armbian Buster 20.08.13 (5.8.16-mvebu) and OMV 5.5.12 Usul. Shortly after the update to 20.08.13 I was notified about updates to 20.08.14 which were installed smoothly but "uname -a" still shows 20.08.13. Since that time the LEDs are not working anymore as you can see them normally blinking periodically (LED1) and on SATA activity (LED3 - LED6). Because http://dl.armbian.com/helios4/ doesn't mention 20.08.14 I fear that I installed updates, possibly later withdrawn (?).

I have a similar problem as @bigbrovar regarding the two dual port USB3.0. If I want to attach a 2,5" USB3 disk to the Helios4 I have to use the lower USB port. The upper one "seems" to be dead, but I'm able to connect a thumb drive in parallel at the upper port. I can live with the situation.

I was facing only some minor problems in upgrading OMV4 → OMV5. That's the way to go: https://forum.openmediavault.org/index.php?thread/27909-omv-5-0-finally-out/&postID=219830#post219830 Besides this thread (OMV 5.0 - finally out! :-)) I recommend OMV 5 released! FredK

Release of openmediavault 5 (Usul) https://www.openmediavault.org/?p=2685

I upgraded my Helios4 from OMV4/Armbian4.14 to OMV5 yesterday. After sorting out some minor glitches the system was operable. Today I used armbian-config to switch the kernel to 4.19. Everything seemd o.k. until I tried to inspect my docker containers and I detect a problem with docker-ce which couldn't be started neither re-installed. I had to go back to 4.14. Now I'm rather reluctant to try out one of dev dev-kernels (5.4.x). Any clue? Edit: as proposed by Koen solved the docker problem.