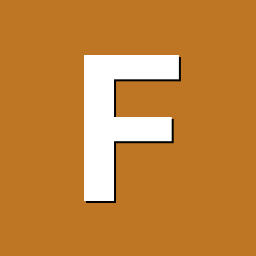 Posts

12

Joined

Last visited
My last paragraph is confused and I cannot edit it anymore...

@Igor My apologize if I sounded disrespectful, it wasn't my intention! I got your points and as father I do respect your willing to prioritize your family. What you do really deserve more especially from all the hardware vendors that make money also because you made their SoCs fully working.

@Igor Thank you for the heads-up, I think I won't update, also using a PPA doesn't excite me that much so I'll stick with the current setup looking forward for any improvements!

Dear All, I am using Jammy with kernel 5.18 on hold, but yesterday I noticed very important updates that were kept back because the kernel is locked, such s: armbian-bsp-cli-odroidhca armbian-firmware linux-dtb-edge-meson64 linux-headers-edge-meson64 linux-image-edge-meson64 linux-u-boot-odroidhc4-edge I wonder if is worth to update or if I had better to stick with my current setup, where my main feature — ZFS — is working. What's your recommendations? Thanks in advance! F.

HTOP also shows up more CPU consumption...

I noticed that TOP an HTOP are in disagreement about many things while my LCD Info panel and TOP are on the same page... TOP OUTPUT top - 23:50:26 up 5:18, 2 users, load average: 1.69, 1.77, 1.72 Tasks: 226 total, 1 running, 225 sleeping, 0 stopped, 0 zombie %Cpu(s): 0.6 us, 0.7 sy, 0.0 ni, 84.5 id, 13.4 wa, 0.1 hi, 0.7 si, 0.0 st MiB Mem : 3785.8 total, 135.1 free, 2551.9 used, 1098.8 buff/cache MiB Swap: 1892.9 total, 1891.4 free, 1.5 used. 1139.1 avail Mem HTOP OUTPUT 1[||||||| 7.9%] Hostname: odroidhc4 2[|||| 4.0%] Tasks: 45, 13 thr; 1 running 3[||| 2.6%] Load average: 1.60 1.65 1.69 4[||| 2.0%] Disk IO: 23.7% read: 0K write: 32K Mem[|||||||||||||||||||673M/3.70G] Network: rx: 5.50MiB/s tx: 115KiB/s (5821/2708 packets) zrm[| 1.16M(5.52M)/1.90G] Uptime: 05:23:36 Swp[| 1.50M/1.85G] Systemd: running (0/353 failed) (0/220 jobs) Who is right?

I found the culprit and was this line: lock directory = /var/cache/samba For testing I created "/var/cache/samba/locks" but it didn't work either... This link says it safe using default setup: https://www.linuxtopia.org/online_books/network_administration_guides/using_samba_book/ch05_05_11.html Therefore for the moment I commented it to make the smbd,service working...

Here my log file... ___ _ _ _ _ _ ____ _ _ / _ \ __| |_ __ ___ (_) __| | | | | |/ ___| || | | | | |/ _` | '__/ _ \| |/ _` | | |_| | | | || |_ | |_| | (_| | | | (_) | | (_| | | _ | |___|__ _| \___/ \__,_|_| \___/|_|\__,_| |_| |_|\____| |_| Welcome to Armbian 22.05.1 Jammy with bleeding edge Linux 5.17.5-meson64 System load: 18% Up time: 2 min Memory usage: 7% of 3.70G IP: 10.0.0.203 CPU temp: 33°C Usage of /: 3% of 58G ZFS pool: Online Last login: Thu Jun 9 18:32:44 2022 from 10.0.0.154 hc4.log

Ok folks... This very setup was fixed and made working at my job. I tested from the new M$ Terminal while connected to the LAN of my office, extremely satisfied I returned to home and when I connected the HC4 to my router, the "systemd smbd.service" didn't work again (event though at my workplace I rebooted for testing purpose the board several time and Samba had been woking all the time). The Office LAN is most likely managed by a Win Server and is on 192.160.0.X, at home I am connected to a Comcast Cable Router on 10.0.0.X... This the error I get from systemd: × smbd.service - Samba SMB Daemon Loaded: loaded (/lib/systemd/system/smbd.service; enabled; vendor preset: enabled) Active: failed (Result: exit-code) since Wed 2022-06-08 20:48:33 EDT; 19min ago Docs: man:smbd(8) man:samba(7) man:smb.conf(5) Process: 3650 ExecStartPre=/usr/share/samba/update-apparmor-samba-profile (code=exited, status=0/SUCCESS) Process: 3655 ExecStart=/usr/sbin/smbd --foreground --no-process-group $SMBDOPTIONS (code=exited, status=1/FAILURE) Main PID: 3655 (code=exited, status=1/FAILURE) Status: "daemon failed to start: reinit_after_fork() failed" Error: 2 (No such file or directory) CPU: 306ms systemd[1]: Starting Samba SMB Daemon... smbd[3655]: [2022/06/08 20:48:33.962189, 0] ../../source3/lib/util.c:482(reinit_after_fork) smbd[3655]: messaging_reinit() failed: NT_STATUS_OBJECT_NAME_NOT_FOUND smbd[3655]: [2022/06/08 20:48:33.962547, 0] ../../lib/util/become_daemon.c:119(exit_daemon) smbd[3655]: exit_daemon: daemon failed to start: reinit_after_fork() failed, error code 2 systemd[1]: smbd.service: Main process exited, code=exited, status=1/FAILURE systemd[1]: smbd.service: Failed with result 'exit-code'. odroidhc4 systemd[1]: Failed to start Samba SMB Daemon My setup doesn't change the default "smbd.conf' but it recalls another configuration with: config file = /etc/samba/smb-local.conf I added that line to the very first section of the default "smbd.conf": [global] config file = /etc/samba/smb-local.conf ## Browsing/Identification ### # Change this to the workgroup/NT-domain name your Samba server will part of workgroup = WORKGROUP # server string is the equivalent of the NT Description field server string = %h server (Samba, Ubuntu) All my main configurations go under the "smb-local.conf", this is the setup has been taken from my current "OMSC/RPI2" Samba configuration: [global] # If you require a fully custom smb.conf create smb-local.conf instead of editing smb.conf so your # configuration will not be overwritten by samba upgrades. You can use smb.conf as a template by # copying it to smb-local.conf then removing the config file line below in the new file. If you only # need to add some additional shares see smb-shares.conf below for a simpler way to do this. workgroup = YOUR-HOME-CLOUD security=user follow symlinks = yes wide links = no unix extensions = no lock directory = /var/cache/samba load printers = no printing = bsd printcap name = /dev/null disable spoolss = yes log level = 1 map to guest = bad user usershare template share = automount template ############## read raw = Yes write raw = Yes strict locking = no min receivefile size = 16384 use sendfile = true aio read size = 2048 aio write size = 2048 socket options = TCP_NODELAY IPTOS_LOWDELAY SO_RCVBUF=131072 SO_SNDBUF=131072 ## FreeBSD Changes ntlm auth = yes server max protocol = SMB3_11 server min protocol = NT1 client max protocol = SMB3_11 client min protocol = NT1 [droid] browsable = no read only = yes valid users = droid path = /home/YOUR-HC4-USER comment = Droid Home Directory [automount template] browseable = yes -valid = no valid users = YOUR-HC4-USER path = %P hide files = /$RECYCLE.BIN/System Volume Information/desktop.ini/thumbs.db/ # Add custom shares in smb-shares.conf instead of editing smb.conf so they will not be # overwritten by samba updates. You can only add new shares to smb-shares.conf, not change # the default shares or global options. If you need full control see smb-local.conf above. include = /etc/samba/smb-shares.conf Users are handled by: include = /etc/samba/smb-shares.conf This is an example how my "/etc/samba/smb-shares.conf" is composed and is taken by my documentation, but matches my current setup: [public] comment =Public Storage path = /srv/samba/public valid users = @users force group = users create mask = 0660 directory mask = 0771 read only = no [MyUSER] browsable = yes read only = no valid users = YOUR-HC4-USER, MyUSER path = /srv/samba/MyUSER comment = MyUSER Folder force group = users locking = no create mask = 0765 directory mask = 0765 Of course if I remove from "smbd.conf" this line: config file = /etc/samba/smb-local.conf The systemd service doesn't fail... But with my configuration "testparm -s" doesn't fail either... $ testparm -s Load smb config files from /etc/samba/smb.conf Loaded services file OK. Weak crypto is allowed Server role: ROLE_STANDALONE # Global parameters [global] config file = /etc/samba/smb-local.conf log file = /var/log/samba/log.%m logging = file map to guest = Bad User max log size = 1000 obey pam restrictions = Yes pam password change = Yes panic action = /usr/share/samba/panic-action %d passwd chat = *Enter\snew\s*\spassword:* %n\n *Retype\snew\s*\spassword:* %n\n *password\supdated\ssuccessfully* . passwd program = /usr/bin/passwd %u server role = standalone server server string = %h server (Samba, Ubuntu) unix password sync = Yes usershare allow guests = Yes idmap config * : backend = tdb [printers] browseable = No comment = All Printers create mask = 0700 path = /var/spool/samba printable = Yes [print$] comment = Printer Drivers path = /var/lib/samba/printers Thanks! 🙏🙏🙏

Thank you Igor you are always pretty kind here as well as in the Odroid forum. I hope to find time to get out those information quickly. I also noticed that shutdown the board doesn't power off the LCD, those are small paper-cuts by the way, also I do not use the Armbian code for the LCD but a GO binary made by a super dude!

Dear Friends, I have been testing Armbian 22.04 Current CLI version and 22.01 Edge Jammy CLI and both does not reboot. When I reboot Armbian the LEDs stop to blinking but I can clearly listen the rust-drives spinning, also the LCD is still active. Initially I though it was because the software that handles the LCD but I made a test without it and it was the same. I also thought that was because the spin drives, but when I did the test I made it without the disks as well, therefore I excluded both cases. Since I didn't read anything about it, I think this issue is affecting just me, any idea where I may look to find out what is preventing the board to reboot properly? Thanks in advance! Freezr

Hi folks, this is my first thread here, I just recently came aboard since I found that Armbian is the better solution for my Odroi-HC4 therefore I won't insist on checking for info and solution on the Odroid Forum. I am not very satisfied with Hardkernel, they produce excellent board with very poor OS support, looks like such critical aspect is left on the shoulder of a couple of great dudes but is not same as having a community behind; also board as the RPI demonstrated that a great OS support is better than having the most powerful hardware, is the same lesson learned by Rock64 even though I won't user Manjaro not even under torture... 😜 Armbian might a great asset for Hardkernel, never understood why they are so reticent... 🤷‍♂️ Thanks! F.