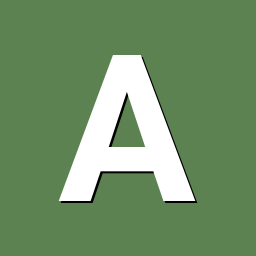 Any thing related Allwinner A20 SOC will go to "Allwinner A20 Forum section"

Can you try with " Xeoma " CCTV/IP camera NVR software ? give it a try ....

@ScottP... will definitely like to hear more from you on your NVR stuff...

Another issue ...Bluetooth not enabled , getting this below message when starting Bluetooth manager >>

I finally moved the installation from SD card to eMMC (using NAND SATA Install script)and after that no problem experienced BUT F.Y.I below I am sharing Armbianmonitor output for both condition (when OS was on SD card and later when the OS was on eMMC) . Armbianmonitor output (OS on SD card)>> http://ix.io/3uY1 Armbianmonitor output (OS on eMMC)>> http://ix.io/3uYa Please also suggest which is the best scheme for CPU Governor "On demand" or "Performance" ?

UPDATE : just checked inside armbian-config there "enable desktop environment" was disabled (don't know why this happened, before updating/upgrading this fresh installation desktop was all good and running)... So I just "enabled desktop environment" Again... Rebooted... And was back in DE... BUT one more observation/issue came up even before this update/upgrade....when I first installed this image I plugged in a "Dell" Wireless mouse/Keyboard pair (WIRELESS Kb/mouse receiver dongle inserted in USB2).. strange thing is happening now... It's all ok if I only use mouse BUT the moment I punch in few keys using the keyboard the system just suddenly halts.. I further investigated this by plugging in a USB/SERIAL cable.. I observed that the moment this keyboard activity/system halt happens the terminal throws up some messages which seems to be some "sleep" /PMIC related and also some "exceptions" are reported.... Picture of those messages are attached.

Just downloaded latest legacy buster image from download page of OPI4 few hours ago , then did sudo apt update and then sudo apt upgrade .. Rebooted... After which started getting error " Failed to start Light Display Manager " Picture of same attached... on terminal after update/upgrade the OS version shown NOW is Armbian 21.05.6 with Linux 4.4.213-rk3399 . hardware is Orange Pi 4

@laurentppol : asking just out of curiosity , can you elaborate more on your this "Surveillance server" ? Which type of external storage attached to OPi3 for IP camera videos/images ? which open source surveillance software used and its configuration ? Number of IP camera(s) used and their types ? and about over all performance and satisfaction level for this whole setup ?

Hi , I downloaded "Armbian_20.08_Orangepi4_bionic_legacy_4.4.213_desktop" from Chinese mirror ... flashed into a 16 GB sd card using Etcher ...and now on first start/boot getting these messages (messages pictures attached )...what may be the problem ? * SBC > Opi4 (with 16 GB on board EMMC) . * Power supply > Original Orange Pi supplied 5v/3 amps . * Os version > Armbian_20.08_Orangepi4_bionic_legacy_4.4.213_desktop. * SD card > 16 GB . EDIT/UPDATE : I just carried on punching the requested information which Armbian usually ask at fresh install/boot..with my every key pressed console kept on emitting errors BUT ultimately it finally reach the Desktop GUI...weired...is`nt it ? I added few extra screen shots at the end of this post to update the whole scene...Screen shots named "Later1/2/3" were taken afterwards ...

Which one is better from below two options >> (1) Western Digital WD Blue 250 GB M.2 2280 SATA Internal Solid State Drive (WDS250G2B0B) OR (2) Samsung 860 EVO Series 250GB M.2 SATA Internal Solid State Drive (MZ-N6E250BW) Please suggest as per your experiences...

Last night I downloaded "https://dl.armbian.com/orangepiplus2e/Debian_buster_next.7z" (OPi+2E) ... burned it to SD card and fired up the board ..later installed desktop and other software ...BUT when I was installing MPV I observed that few files with "Vulcan" in their names were also installed...so does that mean that mainline next 4.19.xx images for H3 are now fully suitable for multimedia desktops with Hardware graphics/Video acceleration fully supported ?

Can any one here put the pre compiled .scr file for OPi+2E ? Thanks in advance...

@Guidalpi But I am not having any external storage... just the onboard emmc... so for me the issue still remains...

Exactly this same issue I am facing since morning , I am on legacy desktop version (5.2x ~ 5.30) + OP+2E ... everything was ok till last night ..I just ran update/upgrade which resulted in a big few MBs of updates.... then carried on my work as usual and later shutdown the board .. but today morning when i fire up the board I start getting the same types of messages as you have posted above ( your screen shot ) .... OS is on emmc ... remedy as suggested by Igor resulted no relief .... seems something got broken in last/recent updates...