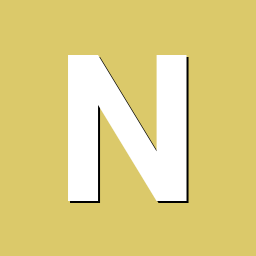 Posts

197

Joined

Last visited
ning's Achievements
Community Regular (8/14)
Rare
Recent Badges
39
Reputation
your data is expansive, don't stick to arm.

no need xserver-xorg-video-armsoc-sun4i, Section "ServerFlags" Option "AutoAddGPU" "off" Option "Debug" "dmabuf_capable" EndSection Section "OutputClass" Identifier "Lima" MatchDriver "sunxi-drm" Driver "modesetting" Option "PrimaryGPU" "true" EndSection

I'm running gentoo on my Orange Pi PC. it's powerful enough to build gentoo, and its ethernet is fast enough to build from NFS.

or need this patch for Xserver: https://gitlab.freedesktop.org/xorg/xserver/-/commit/23a53f0d5460eb45f05b0b370dfcec712652598c

please update your Xserver to at least 1.20.13

does cedrus support encoding?

you need at least mesa 20.0, xserver 1.20.13, and correct xorg.conf for lima.

I really don't understand this kind of things, it looks like not moving to libera.chat is something sin. freenode atm sure it in difficult, they are splited, is it necessary to stand oneside, before everything clear and settle down? just like openoffice. after many years virtualbox is still running very good.

I find this comment in u-boot, this means extlinux.conf supports dtbo. extlinux is much friendly.

Amlogic doesn't support GPT, RK3399 support GPT.

VIM1 dont have GBE, and left USB port don't have enough power for USB hard driver. anyway it's good SBC, I have it.

please use setting tools provided by desktop env or xrandr from X11, or xorg.conf

it's defined by Rockchip, so don't ask why, just follow. I think can't build without BL31, but you can skip BL32.

Box86 only supports 32bit, so Arm64 needs to install arm32 to work. @rna in your case, you add a 32bit chroot env to run Box86, could you try add armhf architecture `sudo dpkg --add-architecture armhf` (I remember armbian already added armhf to arm64) and repeat everything in armbian.