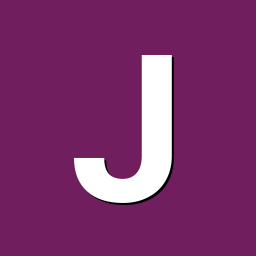 Content Count

958

Joined

Last visited
BTW, workaround for H616 USB on mainline was found. So soon proper solution will be devised.

@Cesar Berci it got me interested enough that I ported changes to v5.10 with cleaner approach. Here you have commit: https://github.com/jernejsk/linux-1/commit/ad153ef6ee5be33531187f97d5fa0c07455dc795 NOTE: You have to enable tve node in DT you want. I did that in OPi PC.

you can go through changes by hand and adapt the code. I do not know newer version. EDIT: now that I'm looking at the patch, I see that some changes are not needed.

Just remove parts related sun4i-drm.txt from the patch. It's only documentation which was moved and it's not important for the end goal.

There is a way to detect if cable is inserted or not, I implemented this for U-Boot, but driver never landed there - I never found enough motivation to update it according maintainers requests. For reference: https://github.com/jernejsk/u-boot/commit/ed5b310342eea0efe46f33bda8b725589ad206d5

At this point only serial console will help you debug issue.

I haven't build Armbian for some time now, I'm just the guy who works on upstream U-Boot and Linux support for H616. I build all components separately and then manually put them together.

h616-v2, which is already in latest Armbian master

@Darkness you're using old U-Boot branch which has a bug for detecting SD cards. Armbian already uses newer, fixed U-Boot branch.

Branch https://github.com/apritzel/linux/commits/h616-v2 is currently the best we have. With it following peripherals are supported and nothing more: - serial - ethernet - SD card - RTC - watchdog (needed for reset) - GPIO/I2C/SPI/UART (if you enable them manually) - SPI flash HDMI, USB and other more complex stuff is not understood enough to be implemented. If you need it, use images from OrangePi, but don't expect support here.

Here is fixed v2 version: https://github.com/jernejsk/u-boot/commits/h616-v2 Note - it's not finished yet, so it will still change (force pushes).

Yeah, I forgot to add A100 compatible to mmc driver, that's why it doesn't boot.

@valantissue is more complicated than just some config option. Currently U-Boot doesn't support voltage regulators and rely on ATF to enable them (A64 has HDMI voltage supply pin). Logic in ATF will turn on all referenced voltage regulators, which is mostly fine. Issue is in word "mostly" - this logic will prevent ethernet PHY to power on correctly on OrangePi 3. Distros must decide what is lesser evil for time being, having no HDMI and ethernet in U-Boot or having no ethernet in Linux on OrangePi 3 (I didn't check what Armbian does exactly). Situation was discussed with maintainers and consen

H264 related headers are moved to UAPI in 5.11 and thus considered stable. ffmpeg patches are already on ML but it will take some time before they're merged. HEVC is sadly still in verly early stages and basically useless without heavy patching. Next stable codecs will most likely be MPEG2 and VP8. Note that codecs are driven by developers interest and HEVC is not on top of the list for paying customers, most likely because of patents.