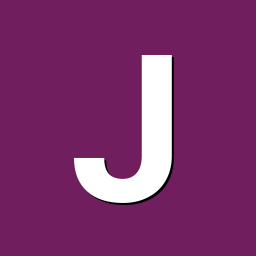 Posts

1092

Joined

Last visited
jernej's Achievements
Mentor (12/14)
Rare

Rare
Recent Badges
256
Reputation
Yes, there are several topics. Quick search found: Best to ask in one of existing topics. Oh, only H264 encoding is supported.

Encoding isn't supported by mainline kernel, unless you modify kernel like some people on this forum.

Well, you have to be careful which address you use with which bus type. As long as bus and address pair match, there should be no observable difference in behaviour. I have no clue why it wouldn't work on another board. BTW, error -517 means that driver can't be loaded due to dependency issues. In this case, where axp address was wrong, this happened because many devices tried to enable or set up their regulator, but regulator couldn't be located on bus due to wrong address.

There is absolutely no difference, otherwise there is a bug somewhere. Reason why OrangePi image has I2C and Armbian RSB is that switch from I2C to RSB happened with kernel 5.13 and OrangePi uses kernel 5.10, which predates this. If OrangePi releases image with newer kernel, it will most likely use RSB too. The only important differences could be in regulator settings (subnodes to axp), those are important settings to copy.

I have zero idea what is that about... As I said, it looks like some image building issue, but don't hold me on that. BTW, can you try to boot ordinary OPi3 image and see if there is same issue? it should mostly work.

Note that actual address is in reg property, it's just convention that address is in node name too. So make sure you fixed address in both places.

No, output method is always the same as input. Anyway, RX on Arduino still operates at 5 V internally, so it might not reliably decode 3.3 V signal (it can be even slightly lower than that). Why don't you just fix regulator address first and see if this is it? As I mentioned, boot reliability issues can come from incorrectly set voltage regulator.

No, U-Boot (currently) doesn't set any voltage regulators for H6 boards. However, ATF does, but it works with both busses (at least new versions). But even this is not really necessary. Most important regulators already run at power on. You can boot to Linux with them.

It's a long time ago since I worked with Arduino, but they usually run at 5 V. This is too much for H6 serial port, which expects 3.3 V signals. I may be wrong about Arduino, though. I highly recommend measuring idle state voltage level on TX pin. If it is above 3.3 V, then don't use it.

Both works, but RSB is faster. I suggest to use RSB, just to be in line with OPi 3 DT.

Yes, you can, but be careful to work at 3.3 V, otherwise you'll damage H6 chip.

@Ukhellfire if that is the DT file you're using, then yes, regulator address is wrong. You see, it can work via I2C bus, where it has address 0x36 or via RSB bus, where it has address 0x745. In DT file you mentioned, it's connected to RSB bus, so address is wrong. Change @36 to @745 and reg = <0x36>; to reg = <0x745>; and all regulator related issues should go away.

How do you access initramfs console? Via connected HDMI monitor? If so, then take a photo of each dmesg page Anyway, serial is basic requirement for debugging boot issues. Anyway, if it's possible to boot sometimes, but not otherwise, it's possible that there is timing issue, insufficient voltage of some regulator or too high frequency. Unfortunately, all of these things are hard to debug, especially remote.

@Ukhellfireboot looks good, except when loading modules. I haven't seen anything like that. Did you by any chance build kernel and modules separately, possibly with different compiler/settings? This is more or less the only reason for such issues.