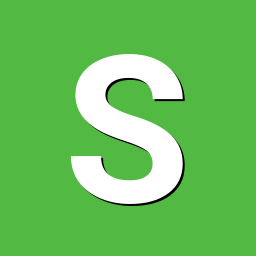 Content Count

100

Joined

Last visited
Profile Information
Gender
Location
Interests

SBC, all of them (Almost), Study psychology and brain function in humans with drug abuse.
@balbes150I think i read some where that default passwd is: asdasd

@jtremblant @Salvador Liébana @Werner @TRS-80 - From my point of view, i did not think @Werner wanted to insult you on purpose. @Werner did propose I think you all in some point misunderstand each other.. Lets all take a deep breath Again from my point of view, it seems you all are on the "same page"

@Waryle Thanks for update, and the fine description. Yeah, BTRFS is a problem i did also hit the "wall" and did also go through with Ext4, i havent got any downtime yet.

@Waryle I boot up from SSD drive, i use a 5 port sata card. And boot from the upper port "5" Im not sure if it can boot from other ports, but i did disconnet all other drives, than the "boot" drive, on first boot-up

@Waryle - Myself did use, uboot from.. Auyfan, i'm pretty sure, it was an img to burn on the sdcard to the spi. It was pretty easy. I will look for it tonight. Thanks. *Im not 100% sure if the uboot, was able to boot from any port, what card do you use? *This one on your sdcard - u-boot-flash-spi-rockpro64.img.xz, boot up. If remember right it is that one, and when your box start blinking, it should be done. I did wait a minut, just to make sure it was done right. NOTE **2020.01-ayufan-2014-gff2cdd38 released ayufan: rockchip: allow to boot scsi4, as JMS585 can have 5 dr

@Salvador Liébana I agree with you in the point about, more useres, "maybe" more donations, but it also make the most out of the donations, and not cost more than it could give..

I agree with @NicoD , well described. I would say it is a brick wall. It isnt possible to make something to something you don't know "works" or "not" @Werner Is also right, it will take a hughe time to take "care" of the more unexpirenced, and guide them... But if you could get it up and running, why not @Salvador Liébana Thanks.

@GreyLinux - Sorry for the delay, i did use 2020.01-ayufan-2014-gff2cdd38 uboot. I'm pretty sure just flashed it on sd card (not 100% sure) and flashed spi, the i could boot Armbian from my "5" port on sata pcie card. Maybe it is possible with armbian-config I'm not sure, because i haven't tryed uboot update from armbian-config.

@GreyLinux - Yes, i can show how i done it, i will wirte tomorrow. Its late for me now. I be back tomorrow

@GreyLinux - Do you boot over micro? You can boot from the card if you flash spi on the board, i do run from SSD

@GreyLinux - Same as me, really impressed. When you find the "right card", it took some time for me (7) different cards.

@GreyLinux - How is it going with your new sata card and the board? Thanks,

@GreyLinux - The "flexi sata cables" was a MUST to fit the 5 drives. I have used SimpNAS with sucess, works for the most "out of the box" with many of the sata cards i used. Now i run Armbian buster and OMV again, the reason is i use OMV on my other machines. And also that i can boot from the sata card and no sd or emmc is needed.

@GreyLinux - I can not take credit for SimpNAS, but i did use it very much with my rockpro64 setup. Used it much to test 10-14 sata cards, and many was able to work with Focal with mainline and SimpNAS. Right now i use Armbian buster with mainline and OMV. But as yourself i also like the simple in SimpNAS ;-)

@Mathias @GreyLinux - Some pics of my "dirty" setup.