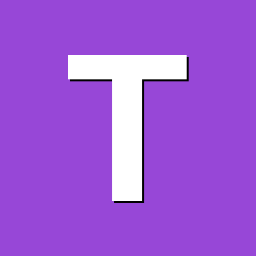 Content Count

13

Joined

Last visited
@dolphsI have one opioneplus, and same problem as you, when reboot doesn't get ip address also if i disconnect rj45 wire and reconnect. I must poweroff / poweron to restart. Last days i have compiled kernel and u-boot from sources with last patches and install it with no luck. Patches, i confirm, are applied to sources but orangepioneplus no reboot and no fixed mac, today i have download and install nighties and mac is fixed, it reboots but on reboot not gets ip. Thx for your work

on my orangepioneplus (h6), i get 1680x1050 with defsult kernel 5.0.y, native resolution of display i use. Not tested on 1980x1080 display.

I was having this issue too, upgrading orangepimini. (A20 board) Go back and freeze linux-dtb-next-sunxi and linux-image-next-sunxi at 5.67 version. My system is installed on USB disk. I boot from a SD card and system loads from usb disk, seems that kernel at first stages does not recognise usb devices.

tested 5.72 NEXT kernel 5.0 for s9xxx on MiniM8SII, all working except: some troubles with wifi, some times unstable no sound over hdmi, hardware hdmi output not detected with pulseaudio ir receiver not tested thnx for your work balbes150

@GranPeter you must edit /boot/armbianEnv.txt and append fdtfile=sun7i-a20-orangepi-mini.dtb reboot and all hardware works. I think it load for default device tree for babana

thx nachoparker, tested and running on an old orange pi mini (A20)

what shows lsusb? usualy packages required are: ModemManager wvdial usb_modeswitch (Armbian includes it) and NetworkManager to configure from desktop

for mouse see here: http://forum.armbian.com/index.php/topic/309-no-mouse-pointer-ubuntu-trusty/

you must install desktop image

Solved, Bunyu at Orangepi forums sayed: "I have time to play some with my pi last week. You have to switch off the HWMouse and render it via software. Modify your xorg configration In the device section write: Option "HWCursor" "false" Copy the Code Regards, Bunyu "

you d'ont need to update kernel, only changes on bin file

On OrangePi mini I must to do as root: first convert bin to fex file: bin2fex /boot/bin/orangepi.bin /root/orangepi.fex edit with nano orangepi.fex and include on [target] section: power_start = 1 after convert it to bin: fex2bin /root/orangepi.bin /boot/bin/orangepi.bin and reboot

Greath!!, waiting for your news.